Showdown between Tesla's CEO and McDonald's escalates further after Elon Musk offers to eat the iconic Happy Meal on television.
The world-wide fast food giant has been feuding on several fronts for a few weeks when Elon Musk offered to eat a kid's meal from the restaurant on live television if McDonald's agrees to add Dogecoin (DOGE) as an official payment method.
After the SpaceX CEO's tweet stating "I will eat a Happy Meal on TV if McDonald's accepts Dogecoin" went viral Tuesday morning, the price of DOGE immediately jumped 7% from $0.135 to $0.145 where it remains as of this moment.

Did you know?
Want to get smarter & wealthier with crypto?
Subscribe - We publish new crypto explainer videos every week!
How Does Cryptocurrency Work? (Explained with Animation)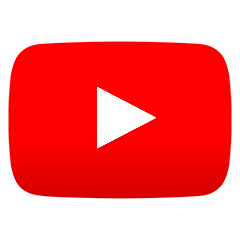 That being said, previous tweets from Elon Musk have resulted in much more substantial jumps in DOGE coin price. One such announcement regarding Tesla now accepting Dogecoin as payment for merchandise saw DOGE surge over 25%.
The smaller-than-expected spike may mean that Musk's power to influence entire markets might be fading, however, many see it as a result of the current downturn.
McDonald's responded around 10 hours later, saying "Only if Tesla accepts Grimacecoin" making reference to a fake coin depicting a fuzzy purple McDonaldland mascot from the '80s called "Grimace". This resulted in Crypto opportunists swiftly responding with screenshots of the Grimace Coin already minted on Binance Smart Chain.
Recently McDonald's has become intrinsically linked to the crypto market, with influencers, investors, and whales alike posting memes about needing to find a new job at the fast food chain due to the recent crypto market losses. Elon Musk is not the only well-known face to jump on the bandwagon.
Nayib Bukele, president of El Salvador - whose government recently bagged 410 BTC at $36,000 each - joined the meme trend on January 23rd by posting a poorly-photoshopped picture of himself with a McDonald's employee cap and nametag.
The offer to McDonald's was not the first time Elon Musk used his massive online following of over 71 million to cause massive shifts in the crypto market. Similarly to DOGE prices jumping up after his recent tweets, Bitcoin prices plummeted after being suspended as a Tesla payment in mid-2021.
Musk's turbulent tweets have been widely and intensely criticised, with Changpeng Zhao, CEO of Binance, declaring the tweets to be not funny, irresponsible, and capable of harming people financially.
While Tesla is famous for owning more that 42,000 BTC, with each coin costing $31,700 on average, Elon seems to prefer Dogecoin, recently stating to Time Magazine:
"Fundamentally, Bitcoin is not a good substitute for transactional currency. Even though it was created as a silly joke, Dogecoin is better suited for transactions."
Going even further, the billionaire emphasized Bitcoin's cost per transaction is high while its transactional volume is low compared to DOGE. According to Musk, Bitcoin would be better as a store-of-value asset, and that DOGE is superior when it comes to spending and transactions.
---