It seems that US Treasury wants to gather public opinion on how to improve crypto regulations.
The United States Department of the Treasury (also known as the US Treasury), an institution responsible for promoting economic prosperity and financial security in the United States, is asking the public for their opinion on crypto regulations.
According to the document called "request for comment," the public is asked to present their opinions on how digital assets can be used for illegal activities and how the department should solve those problems.

Did you know?
Want to get smarter & wealthier with crypto?
Subscribe - We publish new crypto explainer videos every week!
What is Curve Finance in Crypto? (Animated Explanation)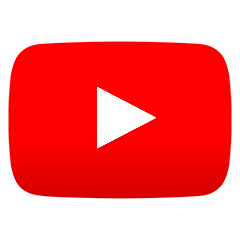 In the document containing more than 20 questions related to crypto regulations, US Treasury notes:
Illicit activities highlight the need for ongoing scrutiny of the use of digital assets, the extent to which technological innovation may impact such activities, and exploration of opportunities to mitigate these risks through regulation, supervision, public-private engagement, oversight, and law enforcement.
Therefore, the US Treasury aims to gather the public's and crypto community's opinions about the steps the US Treasury may take to address ransomware attacks and moderate risks caused by DeFi and crypto mixers. Moreover, the US Treasury wants to hear suggestions on how the government can use Anti-Money Laundering and Combating the Financing of Terrorism policies to fight against illegal activities.
The request comes after, on September 16th, United States President Joe Biden's administration published the first-ever framework for crypto regulations. The fact sheet outlined six key priorities: consumer and investor protection, financial stability, fighting illicit finance, financial inclusion, crypto innovations, and "US leadership in the global financial system and economic competitiveness."
However, although the intentions may have been pure, many crypto representatives noted that the regulatory framework focuses on negative aspects of crypto rather than positives. For example, the executive director of the US-based Blockchain Association, Kristin Smith, noted that "executive orders on digital assets are a missed opportunity to cement US crypto leadership."
One of the biggest names in the crypto industry, Binance's founder and CEO Changpeng Zhao, used Twitter to share his opinion about the newest regulatory framework. Zhao noted that the crypto regulatory framework will bring "much-needed consistency and clarity."
---