After the collapse of major banking institutions, more and more officials are talking about the relationship between banking institutions and crypto firms.
US Senator representing the state of Colorado, Michael Bennet, recently talked about the volatile nature of cryptocurrencies and claimed that banks connected to crypto firms didn't make smart decisions regarding the crypto industry.
During a Senate Finance Committee hearing on March 16th, the US senator mentioned the recent closure of Signature Bank in relation to President Joe Biden's Fiscal Year 2024 budget proposal.

Did you know?
Want to get smarter & wealthier with crypto?
Subscribe - We publish new crypto explainer videos every week!
DEX vs CEX: Which is Best for YOU? (Explained with Animation)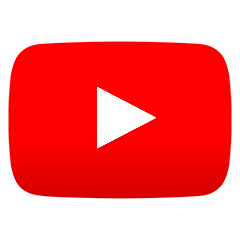 It is worth noting in the new 2024 budget, Joe Biden's administration proposed to implement a 30% tax on crypto-mining electricity costs, introduce a double capital gain tax on crypto investors and apply the "wash sale" rule to cryptocurrency.
Bennet compared the ties between banks and cryptocurrency businesses to the relationships between financial institutions and marijuana dispensaries, which are legal in many US states but remain "shut out of the financial system."
When talking about the matter, US Senator Michael Bennet stated:
Signature Bank failed and almost a fifth of its deposits came from crypto. They're not allowed to do anything with marijuana, but apparently, they can lay 20% of this on crypto — a notoriously unstable <...> thing that nobody here even understands and where the value of the assets can soar and collapse.
The senator suggested that the inherent instability of cryptocurrencies could have played a role in Signature Bank's collapse, arguing that they are not "even as stable as the marijuana industry."
However, former US Representative and Signature board member Barney Frank claimed that the bank had no problems with its solvency when the New York Department of Financial Services took over on March 12th.
The collapses of Signature Bank, Silicon Valley Bank, and Silvergate Bank, as well as their connection with crypto-related companies, have fueled discussions among industry experts considering the possible impact of these collapses on the US financial system.
Numerous voices within the crypto and blockchain industries have claimed that the closure of crypto-friendly banks is the US government's attempt to force banking institutions to cut ties with the crypto industry.