Key Takeaways
An amendment proposed by US Representative Tim Burchett seeks to reduce the SEC Chair's annual salary to just $1.
Critics like Representative Steve Womack accuse the SEC of excessive regulatory reach, advocating for budget cuts to realign the agency with its original mission.
Earlier legislative efforts by Representatives Davidson and Emmer aimed to restructure the SEC's leadership and neutralize potential political imbalances within the agency.
US Representative Tim Burchett has introduced an amendment that could drastically reduce the salary of SEC Chair Gary Gensler to $1 per year.
The proposed cut to Gensler's salary is part of an amendment to the Financial Services and General Government (FSGG) bill. Representative Burchett introduced the bill with the intention of reducing government expenses, including those of the Securities and Exchange Commission (SEC).

Did you know?
Want to get smarter & wealthier with crypto?
Subscribe - We publish new crypto explainer videos every week!
What is Ethereum & What is it Used For? (Animated Explanation)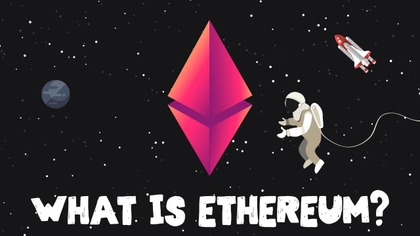 As the chair of the SEC, Gensler is believed to earn over $300,000 per year; the amendment seeks to reduce this figure to a symbolic dollar, echoing the sentiment of some lawmakers who believe the SEC has overstepped its boundaries.
On November 6th, during a presentation to the House Rules Committee, Representative Steve Womack criticized the SEC for regulatory overreach, suggesting that the best way to reorient the commission towards its fundamental duties is to cut its funding.
Womack highlighted the necessity of limiting the SEC's "intrusiveness" through financial constraints and called for an end to rulemaking that doesn't include thorough cost-benefit and aggregate impact analysis.
Other politicians share the discontent with Gensler's leadership. On June 12th, Representatives Warren Davidson and Tom Emmer introduced the SEC Stabilization Act, aiming to dethrone Gensler and rebalance the agency's power dynamics.
Emmer, in particular, has been a staunch critic of Gensler's tenure as SEC chair, branding him a "bad faith regulator" and rebuking his approach to enforcement actions in the cryptocurrency sector while allegedly overlooking major offenders.
The proposal to cut the SEC Chair's salary to $1 highlights a critical moment in the ongoing debate over regulatory oversight in the United States. As the SEC faces scrutiny from various lawmakers, the future of the commission's structure and leadership remains under intense discussion.
---