The world-renowned record label has acquired an NFT from the Bored Ape Yacht Club to launch the first-ever digital asset-themed band.
Based on the official report, UMG will be creating a digital music group titled KINGSHIP with the NFT "stars" doing live performances in the metaverse, alongside having a full social media presence.
The idea reportedly comes from the virtual band Gorillaz which was created more than two decades ago, and shares similarities in terms of design with the Bored Ape Yacht Club NFT collection.

Did you know?
Want to get smarter & wealthier with crypto?
Subscribe - We publish new crypto explainer videos every week!
What are Stablecoins, Altcoins & Wrapped Coins Explained!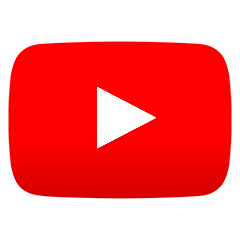 Universal Music has reportedly acquired 3 NFTs from the Bored Ape Yacht Club, and a single Mutant Ape from a digital asset owner Jim Mcnelis, who lent the collectibles to the record label.
On top of that, UMG has also purchased its own Bored Ape #5537 NFT, and it already has a name - Manager Noët All (know-it-all). It is a female Bored Ape collectible which, as the title suggests, will be the acting manager of the virtual band.
Celine Joshua, who is the General Manager for Commercial and Artist Strategy at UMG and creator of the virtual band, will be leading the charge in developing KINGSHIP's experiences in the metaverse. She commented on her new initiative, stating:
"We hope to make the KINGSHIP universe as entertaining and immersive as possible, while simultaneously building value for holders. With the launch of KINGSHIP's official Discord, the community will have a home where members can interact with one another and get all the latest updates on KINGSHIP's journey, including how to access the allowlist."
While there haven't been any NFT-themed music groups as of yet, the BAYC has seemingly barged into other industries. Just yesterday, entrepreneur Andy Nguyen announced the launch of his Bored Ape Yacht Club-themed restaurant called Bored & Hungry.
Interestingly enough, owners of the BAYC NFTs receive all the intellectual property (IP) rights to the digital assets so they are able to use them in any way they prefer.
---