Ubisoft is a French video game company.
Its video game franchises include the most popular games such as Far Cry, Assassin's Creed, Just Dance, Prince of Persia, etc.
Recently, Ubisoft received backlash from gamers regarding the new NFT platform. However, the vice president at Ubisoft Strategic Innovations Lab, Nicolas Pouard, responded to the negative comments that came after introducing Quartz and Digits.

Did you know?
Want to get smarter & wealthier with crypto?
Subscribe - We publish new crypto explainer videos every week!
Crypto Token VS Coin (Animated Explainer & Examples)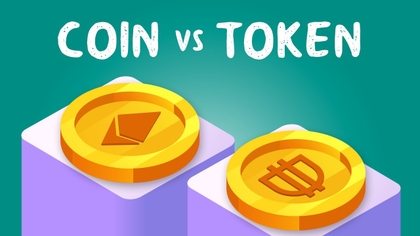 He indicates that this was a normal reaction that shows how engaged their players truly are. He believes that it's reassuring also adding that:
Still, obviously we are a bit frustrated, yes. But I think overall it's okay and it's something we can really understand. We so strongly believe that what we are doing [with Quartz and Digits] goes in the right direction. So, we will keep integrating. Obviously listening to what our fans are telling us, and how they're telling us, as we go, so we can also adapt what we're doing and where we're going.
Additionally, the vice president notes that Quartz and Digits are a "matter of personal choice", and players can decide for themselves whether or not to use them.
He explained the thought and motivation behind it, nonetheless, a few of the readers were unhappy saying that gamers don't get what a digital secondary market can bring to them. Also, users were mainly not interested or are convinced that this a gain for the company and not for the gamers.
When asked "what do you think is the big positive that gamers are missing?" Pouard responded:
I think gamers don't get what a digital secondary market can bring to them. For now, because of the current situation and context of NFTs, gamers really believe it's first destroying the planet and second just a tool for speculation. But what we [at Ubisoft] are seeing first is the end game. The end game is about giving players the opportunity to resell their items once they're finished with them or they're finished playing the game itself.
The popular video game blog Kotaku tweeted:
Additionally, the partnership between Ubisoft and Aleph.im will provide a decentralized storage solution for Ubisoft Quartz, and the plans are to continue integrating digits into Quartz.
Besides, gamers enjoy having true ownership of the storylines and characters. So, the question stands if it would be possible to have ownership over the games if the players become active sponsors of a gaming ecosystem?
---