Muneeb Ali, Co-founder of a Bitcoin smart contract platform Stacks, announced that his Web3 blockchain scaling solution platform Trust Machines raised $150 million in funding.
On February 3rd, Ali announced the secured funding round for his newest Bitcoin-backed ecosystem Trust Machines. The platform was co-founded by him, and JP Singh, a Computer Science Professor at Princeton University.
According to the official post, Trust Machines will be built on the Stacks framework, in an attempt to enhance the growth of Bitcoin-based applications due to it having the "most secure, decentralized and economically powerful blockchain."

Did you know?
Want to get smarter & wealthier with crypto?
Subscribe - We publish new crypto explainer videos every week!
What is Yield Farming in Crypto? (Animated Explanation)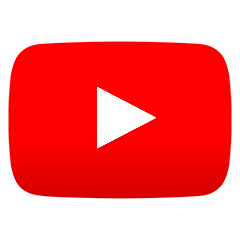 The project was funded by a number of venture capital firms and investment companies including Digital Currency Group, Breyer Capital, Hivemind, Union Square Ventures, and GoldenTree.
Trust Machines highlights the key feature of Bitcoin's blockchain which is decentralized trust that doesn't require physical entities overlooking the transactions:
"Trust is almost always provided by centralized intermediaries; e.g., commercial banks, governments, or companies. Bitcoin's breakthrough is in enabling the provision of trust through the technology protocol itself, without needing a centralized entity."
Also, the two co-founders explained that Bitcoin is the only digital currency that is recognized by most people as a valuable asset, is widely accepted by companies outside the crypto industry, and has the most secure network out of every other cryptocurrency:
"…we believe that high-value applications should be built on Bitcoin as the final settlement layer. This is because the transformational properties of trust without centralization (openness, freedom from censorship, and scarcity) are premised on decentralization, security, and durability as strong as that of Bitcoin, which none of the others comes close to providing."
Muneeb Ali sees the Trust Machines network as a great successor for Stacks, with a goal to create "new Bitcoin apps, and contribute to underlying platforms, including Bitcoin itself."
---