The mysterious hacker who has been raiding Ethereum wallets since 2016 is revives and back at it again.
The Blockchain Bandit has recently been identified by Chainalysis as the funds stored in several Ethereum wallets held by the bandit were on the move.
The hacker has amassed a treasure trove estimated to be worth over $90 million.

Did you know?
Want to get smarter & wealthier with crypto?
Subscribe - We publish new crypto explainer videos every week!
Non-custodial Wallet: Why Do You Need It Right NOW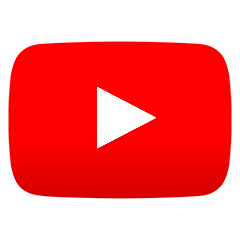 Bandit's algorithm exploits various vulnerabilities in weak private keys and has become one of the biggest crime sprees in blockchain history.
In total, $90M of crypto assets were transferred out of the address associated with thefts and sent to other wallet addresses. Additionally, the total stolen amount comprised about 51,000 Ethereum (ETH) and 470 Bitcoin (BTC).
Chainalysis created a Twitter thread, presenting their findings about the Blockchain Bandit.
It is likely that this recent activity is an attempt to monetize the haul without getting detected or traced by the authorities. The spike in cryptocurrency prices may have prompted the bandit to capitalize on the trend, as retail investors rush to invest in digital assets before markets turn bearish again.
According to the Chainalysis report, the Blockchain Bandit's method of operation, known as "Ethercombing," involves scanning the Ethereum blockchain for weak keys that were created due to coding errors. In addition, the keys were created by inexperienced users choosing their own keys, or malicious code corrupting the randomization process is also within their scope.
The Blockchain Bandit has drained more than 10,000 wallets from individuals across the globe since the first attacks were perpetrated six years ago.
Chainalysis encourage users to follow best practices around private keys, such as using reputable wallets that generate strong private keys, and hardware wallets that are less susceptible to hacking attempts.