FTX and its CEO are under the microscope of the Texas securities regulator.
The Texas State Securities Board (TSSB), a state government agency that regulates the investment securities industry in Texas, has started an investigation on FTX Trading, FTX US, and their directors, including founder and CEO Sam Bankman-Fried.
According to the declaration issued to the United States Bankruptcy Court for the Southern District of New York in the Voyager Digital case, TSSB is investigating whether FTX was offering unregistered securities in the United States.

Did you know?
Want to get smarter & wealthier with crypto?
Subscribe - We publish new crypto explainer videos every week!
How to Avoid Rug Pulls in Crypto? (5 Ways Explained)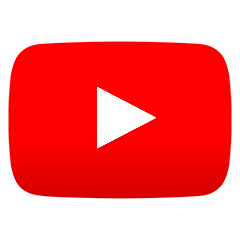 The allegations were made by TSSB Director of Enforcement Joseph Rotunda, claiming that FTX is offering yield-bearing products to its customers in the United States.
As more fully explained throughout this declaration, I am aware that FTX Trading, along with West Realm Shires Services Inc. dba FTX US ('FTX US'), may be offering unregistered securities in the form of yield-bearing accounts to residents of the United States. These products appear similar to the yield-bearing depository accounts offered by Voyager Digital LTD et al., and the Enforcement Division is now investigating FTX Trading, FTX US, and their principals, including Sam Bankman-Fried.
Joseph Rotunda noted that he tried these functions himself. The TSSB Enforcement Director downloaded the FTX app, created a customer account, and at some point received a notification stating that he was eligible for a yield-bearing account. However, FTX's terms and conditions highlight that these services cannot be provided for US citizens.
As a response, an FTX spokesperson, when asked about the situation, noted:
We have an active application for a license that has been pending and believe we are operating fully within the bounds of what we can do in the interim. We look forward to continuing working with Texas.
The filing comes the same day the Office of the Texas Attorney General objected to the sale of Voyager Digital's assets to FTX. According to the objection, Voyager Digital and FTX are not complying with the laws of Texas, and "the proposed sale or order approving the sale attempts to limit the Debtors' liability for unlawful […] conduct for which state-regulatory fines and penalties may apply."
Moreover, the objection notes that Voyager Digital made unlicensed money transmissions as it is not registered as a securities dealer in Texas.
FTX won the bid for Voyager Digital assets on September 26th. It is worth noting that the press release announcing the Voyager asset acquisition states that any objections must be filed by October 12th. The Office of the Texas Attorney General filed the objection on October 14th.
---