It is estimated that Tesla currently holds 9,720 BTC worth over $225 million.
Tesla, a Texas-based American multinational automotive and clean energy company, has held onto its Bitcoin (BTC).
According to Tesla's Q4 report shared on January 25th, Tesla has neither bought nor sold any of its Bitcoin (BTC) or other cryptocurrency holding during the fourth quarter of 2022.

Did you know?
Want to get smarter & wealthier with crypto?
Subscribe - We publish new crypto explainer videos every week!
What is Shiba Inu Coin? (Explained with Animations)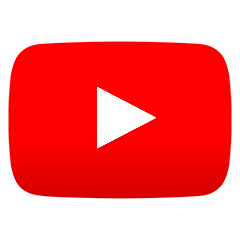 It is worth noting that this tendency is noticeable for the second quarter in a row.
Despite turbulent market conditions, Tesla decided to stick with its Bitcoin holdings. It is estimated that the company currently has 9,720 BTC. At the time of writing, Tesla's BTC holdings are worth more than $225 million.
Tesla's Q4 report revealed that as of December 31st, 2022, the company held $184 million in digital assets. Compared to the previous quarter, the value of Tesla's holdings dropped by $34 million. It is believed that the decreased value of the company's digital assets is related to crypto price fluctuations that were particularly noticeable from September to December last year.
For comparison, at the end of September, Bitcoin was worth around $19,500. However, at the end of the year, it was worth 15% less, around $16,600.
Elon Musk's Tesla made a drastic sellout of its BTC holding during the second quarter of 2022. At that time, the company sold 75% of its Bitcoin, adding $936 million to its financials. Experts believe that after selling the majority of its BTC, Tesla made a profit of around $64 million.
During the second quarter earnings call, Tesla's CEO Elon Musk claimed that the company sold BTC to "prove liquidity of Bitcoin as an alternative to holding cash on a balance sheet."
It is worth noting that during the fourth quarter earnings call, Tesla did not discuss the current status of its Bitcoin or any other cryptocurrency holdings.