Rolex joins a group of luxury brands aiming to offer crypto and NFTs-related products.
Rolex, a British-founded Swiss watch designer, and manufacturer based in Geneva, Switzerland, has reportedly filed an NFTs and crypto-related trademark application.
According to the Twitter post shared by the United States, Patent and Trademark Office (USPTO) licensed trademark attorney Mike Kondoudis, Rolex aims to offer a selection of non-fungible tokens (NFTs) and crypto products.

Did you know?
Want to get smarter & wealthier with crypto?
Subscribe - We publish new crypto explainer videos every week!
Can Russia Use Crypto to Bypass Sanctions? (Animated)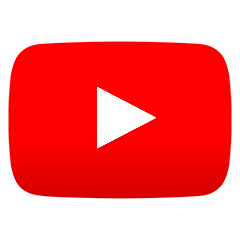 In its filing, among other things, Rolex seeks to receive a trademark for blockchain-based "downloadable computer software, online auction services for virtual objects, such as watches, art objects, digital collectibles and non-fungible tokens (NFTs)."
As well as that, Rolex's trademark filling overviews "NFTs+NFT-backed media, NFT marketplaces, crypto keys and transactions, virtual goods auctions, virtual and cryptocurrency exchange + transfer."
On November 7th, trademark attorney Mike Kondoudis shared data revealing that 2022 was one of the biggest years for crypto and NFTs-related trademark applications.
According to Mike Kondoudis, as of October 2022, various companies filed 4,708 trademark applications for cryptocurrencies and crypto-related goods and services. Last year, there were 3,547 applications filed for crypto-related trademarks. In 2022, March, April, and May were the most successful months in terms of crypto trademark applications, with 612, 589, and 561 applications, respectively.
So far, in 2022, US companies have submitted 4,997 Metaverse-related trademark applications. Compared to 2021, the number of filings grew almost three times. In March alone, various companies filed 773 applications.
Lastly, until October 2022, companies filed 6,855 NFTs-related trademark applications. In 2021, in total, there were filed only 2,142 applications of this type. As in every category, March was the most significant month, with 1,082 applications.
It is worth noting that this year, the most significant trademark applications come from Formula One, Hermès, Sony Music, and In-n-Out Burgers.
---