The streaming platform Spotify seeks to boost artists' and their fans' experience by introducing NFT galleries.
The Swedish audio streaming giant Spotify is reportedly experimenting with the musician's profiles and testing out NFTs. The test was initiated for selected Android device users in the United States as, currently, the two artists involved in such an experiment are The Wombats and Steve Aoki, known for their participation in NFTs.
The representative of Spotify has stated that the company is running multiple experiments in order to create better experiences for both, the musicians and the listeners of the platform. However, it is mentioned that some tests result only in coming up with something for learning purposes, while others in opening a path for a more general experience. The spokesman added:
"Spotify is running a test in which it will help a small group of artists promote their existing third-party NFT offerings via their artist profiles."

Did you know?
Want to get smarter & wealthier with crypto?
Subscribe - We publish new crypto explainer videos every week!
What is Cardano in Crypto? (Easily Explained!)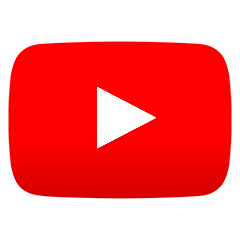 For the time being, Spotify will not take any sales commissions as this is part of their testing procedure.
However, it should be noted that Spotify is not selling NFTs, the platform only serves as an intermediary between the consumers and artists for advertising purposes, according to a report.
On top of that, the results that the company receives from the test will allow the platform to decide whether to introduce such a feature to all artists and continue doing something more radical with these tokens in the near future.
In addition, some users of the platform have also shared about the survey that popped up on their mobile phones on Tuesday morning. Such an experiment was conducted in order to find out their opinion about the implementation of non-fungible tokens.
For instance, last year, the American singer and co-founder of Linkin Park Mike Shinoda released a single as a non-fungible token and became one of the first performers to do so. Also, by minting only two NFT pieces from the 11-piece collection, the previously mentioned musician Steve Aoki earned almost $3M.
According to some statistics released on May 3, daily sales of non-fungible tokens (NFTs) have crashed significantly and dropped from 225.000 to 19.000. On top of that, NFT wallets also experienced a colossal downfall and fell from 119.000 to 14.000 daily sales in six months.
---