The digital wallet will reportedly use Atomix Lab's SMPC encryption technology to provide more security.
SK Telecom (SKT), a South Korean-based telecommunication operator, has recently joined forces with blockchain-driven companies Atomrigs Labs and AhnLab Blockchain Company to roll out a Web3 wallet that will balance security and freedom.

Did you know?
Want to get smarter & wealthier with crypto?
Subscribe - We publish new crypto explainer videos every week!
What is Ethereum & What is it Used For? (Animated Explanation)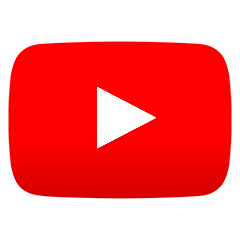 According to the official announcement issued on July 11th, the brand new digital wallet will offer its users the ability to receive, transfer, and store cryptocurrencies, non-fungible tokens (NFTs), and other blockchain-powered digital credentials, including Soulbound Tokens (SBTs). SBTs are tokens that cannot be transferred once transmitted and will be used to verify identifications and certificates.
On top of that, the Web3 wallet will reportedly use Atomix Lab's secure multi-party computation (SMPC) encryption technology, while SK Telecom and AhnLab Blockchain Company will be responsible for managing the ongoing operations.
Oh Se-hyeon, the leader and head of the digital asset unit of SK Telecom, noted that by releasing the digital wallet, the firm will have the opportunity to enter and secure a safe spot in the Web3 market.
Cheong Woo-hyeon, CEO of Atomrigs Lab, also mentioned that the jointly developed digital wallet will display that blockchain-based wallets are much more secure when compared to the traditional ones. He added:
"Personal wallets are hindering the expansion of blockchain ecosystem because it's very hard to make them safe and convenient to use at the same time."
SKT is also planning to link the digital wallet with the mobile wallet platform, "applied to the existing PASS and Initial."
It seems as though the current crypto bear market hasn't fazed the company whatsoever, as the firm is seeking to become one of South Korea's early-most adopters of Web3. In fact, SKT has already explored the latter technology last year, when it rolled out a new Metaverse platform dubbed Ifland.
SK Telecom, founded in 1984 and led by Ryu Young-sang, is the biggest South Korean wireless telecommunication operator that has more than 32 million customers.
---