SEC Chair Gary Gensler claims Binance and FTX are similar in how they conduct operations.
The head of the US Securities and Exchange Commission (SEC), Gary Gensler, expressed concerns over similarities in the operational strategies of prominent cryptocurrency exchanges Binance and FTX, specifically their purported practice of leveraging affiliate companies for funds transfer.
During an interview with the news portal Bloomberg, Gensler highlighted alleged manipulative activities connected to FTX and its associate company, Alameda Research, specifically focusing on Sam Bankman-Fried, the founder of both institutions.

Did you know?
Want to get smarter & wealthier with crypto?
Subscribe - We publish new crypto explainer videos every week!
What is Blockchain? (Animated Examples + Explanation)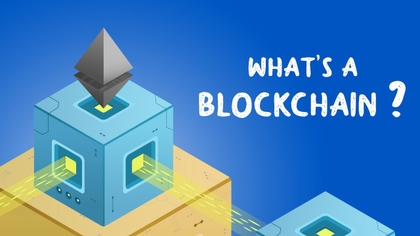 There's a business model that bundles and commingles functions that we don't see, nor would we allow elsewhere, in finance.
Further illuminating his position, Gensler referred to the SEC's recent litigation against Binance, entailing 13 separate accusations. Central to these allegations is the assertion that both Binance and its US subsidiary utilized an account under the control of Changpeng Zhao-linked Merit Peak Limited to mix funds.
Further compounding these charges, the SEC alleges that Binance.US participated in wash trading via Sigma Chain, its covert "market making" trading firm reportedly under Zhao's ownership.
Gensler's statements have provoked renewed scrutiny on Twitter. Crypto exchange Gemini co-founder questioned the link between crypto-related firm operations and SEC's lawsuits.
Ripple's CEO, Brad Garlinghouse, contested the SEC's motives, suggesting the current spate of lawsuits aims to detract attention from its own "FTX debacle."
Yet some believe that FTX's generous contributions to political campaigns, as well as Bankman-Fried's lobbying efforts in Washington, could be influencing the situation.
Adding an alternative viewpoint to this discussion, Matrixport's Head of Research and Strategy and Crypto Titans author, Markus Thielen, explained that before FTX's downfall, cryptocurrencies weren't seen as a significant threat to the US financial system.
According to Thielen, the recent collapses of several prominent banks underscore that this is no longer the case. Cryptocurrencies have transformed into billion-dollar industries, an evolution many failed to anticipate.
It is evident that the actions and activities of cryptocurrency exchanges like Binance and FTX have attracted regulatory attention. As this scrutiny increases, the debate surrounding the responsibility and regulation of these platforms will undoubtedly continue to evolve.
---