The beta version of Robinhood Wallet is currently available for 10,000 users who registered on the waiting list.
Robinhood, a trading platform established in 2013 by Vladimir Tenev and Baiju Bhatt, has launched a beta version of its self-custody Web3 wallet.
According to the blog post shared on Robinhood's website, a beta version is available only on iOS. It is worth noting that the Robinhood Wallet is currently available for 10,000 users who registered on the waitlist in May 2022.

Did you know?
Want to get smarter & wealthier with crypto?
Subscribe - We publish new crypto explainer videos every week!
Blockchain Transaction Easily Explained! (Animated)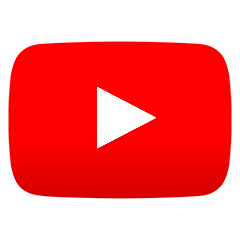 The Robinhood Wallet is set to allow customers to "trade and swap cryptocurrencies with no network fees" and access the decentralized web.
The company's Web3 wallet will be exclusive to Polygon blockchain network. Robinhood noted that Polygon was chosen due to its "scalability, speed, low network fees, and robust developer ecosystem." However, the company doesn't scrap the idea of supporting more blockchains in the future.
Robinhood Crypto Chief Technology Officer and General Manager Johann Kerbrat, when talking about the launch, noted:
Launching the Robinhood Wallet beta marks a significant step forward in our journey to make Robinhood the most trusted and simple crypto platform for customers. Like we did with the stock market, Robinhood Wallet strips away some of the complexities of web3 to make crypto more accessible to everyone.
In its blog post, Robinhood noted that after downloading the beta version, customers will be able to fund a "wallet with USDC as the primary fiat-representative token, trade and swap crypto with no network fees, earn crypto rewards, safely store and track your blockchain portfolio, connect to decentralized apps (dApps) to earn yield."
The Robinhood team highlighted that after the app becomes available to the general public, it will allow users to view NFTs and enter their marketplaces through Robinhood Wallet. According to the company, a completed version is expected to launch later this year.
At the end of its blog post, Robinhood revealed that globally more than 1 million people are waiting on Robinhood Wallet's waitlist.