Philadelphia will be the next city to have CityCoins as a way to move into the blockchain industry and support the city's development and infrastructure.
There have been several cities in the United States that chose CityCoins in order to build up their treasuries with crypto. In fact, another US city seems to be in line to implement CityCoins.
Earlier on January 30th, Mark Wheeler, who is the CIO of Philadelphia, shared his support for CityCoin on social media, and seemingly gave Philadelphia the green light to part-take in the blockchain project.

Did you know?
Want to get smarter & wealthier with crypto?
Subscribe - We publish new crypto explainer videos every week!
What is Shiba Inu Coin? (Explained with Animations)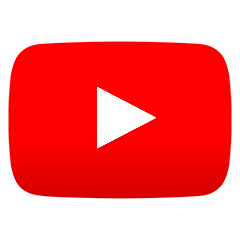 In a later interview with Statescoop, Mark Wheeler stated that he's been in touch with Philadelphia's government and the mayor. Both parties are said to be highly in favor of the idea.
According to Wheeler, the mayor of Philadelphia Jim Kenney greenlit the idea, and asked the Chief Information Officer "to start a formal vetting process ahead of entering a partnership with CityCoins."
That is done in order to comply with restrictions on cryptocurrencies that fall under the law of Pennsylvania.
Likewise, Mark Wheeler highlighted the importance that CityCoins are much more environmentally friendly than Bitcoin due to its staking mechanism that doesn't use as much electricity.
Meanwhile, Philly's mayor Jim Kenney expressed his excitement over the project that may fix some of the problems in the city, stating:
"CityCoins is an innovative form of fundraising and a means for people from all over the world who love Philadelphia to be able contribute and support initiatives that do a lot good."
While there are multiple US cities drawn to the idea of bringing in cryptocurrency support, currently, only Miami and New York have laid the foundation for CityCoins, with mining operations already in motion.
Earlier this year, the Mayor of Miami Francis Suarez said that he's looking to make the city a "crypto hub" by bringing in a lot of investments from tech companies and crypto giants to create blockchain-based workplaces and help the city's infrastructure.
---