Just days after revealing plans to refund all customers affected by the Celsius collapse, Paxful is closing its doors.
Paxful, a peer-to-peer cryptocurrency marketplace, recently announced the suspension of its operations.
Paxful founder and CEO Ray Youssef issued a blog post revealing the news. Ray Youssef stated that the company is "not sure if <Paxful> will come back."

Did you know?
Want to get smarter & wealthier with crypto?
Subscribe - We publish new crypto explainer videos every week!
What is Shiba Inu Coin? (Explained with Animations)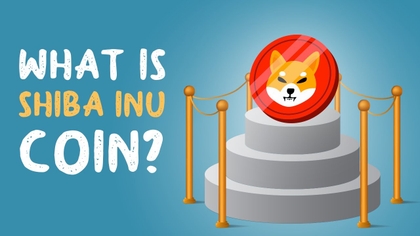 Ray Youssef declared that the closures came after the firm experienced "key staff departures" and "regulatory challenges." In the announcement, Paxful CEO noted:
This will probably come as a big shock to many. While I cannot share the full story now, I can say that we unfortunately have had some key staff departures. Also, regulatory challenges for the industry continue to grow, especially in the peer-to-peer market and most heavily in the US.
However, in the statement, he reassured customers that their funds were safe and encouraged them to withdraw. The blog post also provided a list of alternative platforms for non-US users to consider, such as Noones and Bitnob.
During a Twitter Spaces meetup, Youssef recognized the progress American regulators have made in the past five years. However, the man argued that regulators "still don't get it" and continues to raise suspicions about the industry daily.
When asked about "regulatory challenges," Youssef cited the use of gift cards to onboard unbanked African users as an example of practices that drew regulatory scrutiny in the United States.
Although excluding US customers and maintaining operations could have been a possibility, Youssef asserted that the lack of staff rendered this option unfeasible from a business perspective.
On April 5th, Ray Youssef shared a tweet claiming that he won't withdraw his Bitcoin (BTC) balance from Paxful until all customers have received their funds.
In a separate announcement on March 29th, Paxful revealed plans to reimburse Earn program users who had funds locked in Celsius following its bankruptcy.
---