NFT collector makes an expensive mistake.
OpenSea non-fungible token (NFT) collector mistakenly purchased a free NFT for 100 Ether (ETH), worth approximately $191,239.
The NFT, which was intended to be free, was part of the Gemesis NFT collection. A handful of digital collectibles were given to users to celebrate the launch of the OpenSea Pro platform. The floor price of these NFTs was around 0.04 ETH (over $70), making the traders bid an astonishing 250,000% bigger.

Did you know?
Want to get smarter & wealthier with crypto?
Subscribe - We publish new crypto explainer videos every week!
What is a Bitcoin & How Does it work? (Animated Explainer)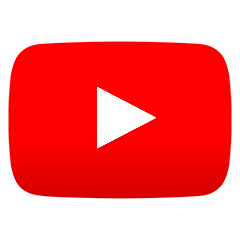 On April 4th, NFT marketplace OpenSea announced the launch of a specialized marketplace aggregator for professional users, providing a highly improved suite of features like real-time cross-marketplace data and advanced order tools.
Some speculations about the incident suggest that it was a wash trade, but Twitter user "0xSun" theorized that the trader meant to bid $100 but accidentally bid 100 ETH instead.
Another Web3 community member on Reddit also doubted the wash trading hypothesis. The individual believes this theory is not valid as the open offer was available to any interested party. Thus, posing a risk of another trader or bot quickly taking advantage of the significantly above-floor-price offer.
I know what you guys are thinking it was a wash trade but this was an open offer that could have been accepted by anybody, so it would be a pretty big risk hoping you were faster than anybody else looking at the offers at that moment.
Wash trading is a market manipulation method when an entity buys and sells the same asset to mislead market information. While illegal in traditional stock markets, wash trading is unfortunately prevalent in the world of NFT trading.
To qualify for minting a Gemesis NFT, users need to have purchased at least one NFT on Gem before March 31st. The opportunity to mint these tokens will close on May 4th.
---