Despite the increase in Bitcoin and Ether prices, it appears that both cryptocurrencies are trading at a discount.
Despite recent price gains, on-chain data suggests that both Bitcoin (BTC) and Ether (ETH) are trading at a discount.
The Network Value to Transaction (NVT) ratio, a crucial on-chain metric that assesses the relative value of Bitcoin, has recorded a 60% drop since the beginning of 2023, while BTC's price has risen by 68%.

Did you know?
Want to get smarter & wealthier with crypto?
Subscribe - We publish new crypto explainer videos every week!
What is a MetaMask Wallet? (And How to Use it - Animated)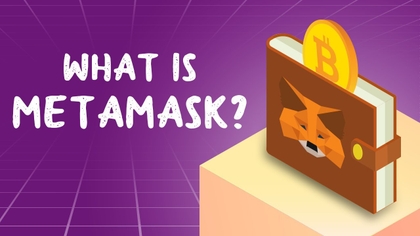 The NVT ratio, which establishes a relationship between an asset's market capitalization and its network transfer volume, is a critical indicator that market analysts use to determine the valuation of digital assets.
Market capitalization is determined by multiplying the price of an asset by the total number of coins in circulation. On the other hand, network transfer volume signifies the quantity of BTC being transferred between addresses.
Analysts frequently draw parallels between transfer volume and corporate earnings, similar to the price-to-earnings (P/E) ratio used in traditional equity markets. Both NVT and P/E ratios serve as tools to evaluate the cost of a digital asset. A higher NVT ratio typically indicates an overpriced asset, while a lower ratio suggests the contrary.
Currently, Bitcoin's NVT ratio is 36.18, slightly below its 365-day average of 36.40. This figure is notably lower than the 30-, 60-, 90-, and 180-day NVT ratios, which range from 44 to 49.
Ether (ETH) exhibits a similar trend, with its NVT ratio being 74.16 and recording a 68% decrease since January. It is worth noting that in 2023, the ETH price increased by 51%.
ETH's current NVT ratio trades at a 19% discount compared to its 365-day average, a more substantial deviation than the one between BTC's current and 365-day NVT ratios.
Interestingly, this contrast closely aligns with the 18% difference in year-to-date performance between BTC and ETH, highlighting their overall correlation.
At the time of writing, Bitcoin (BTC) retails for $28,345.17, recording a 1.98% price increase in the last 24 hours. On the other hand, Ether (ETH) is worth $1,801.89, surging by over 3% in 24 hours.
---