According to some reports, trading house Mitsui is planning to launch a gold-based stablecoin later this year.
Japanese trading powerhouse Mitsui has a gold-pegged cryptocurrency in the works, and a launch date is expected to be set sometime in February. According to the local news agency Nikkei Asia, the ZipangCoin (ZPG) stablecoin will be sold to retail investors through cryptocurrency exchanges.
A stablecoin is a type of cryptocurrency that has its value tied to fiat money or an asset like gold. This makes the cryptocurrency less volatile. ZPG will likely be Japan's first gold-pegged stablecoin.

Did you know?
Want to get smarter & wealthier with crypto?
Subscribe - We publish new crypto explainer videos every week!
What is an NFT? (Explained with Animations)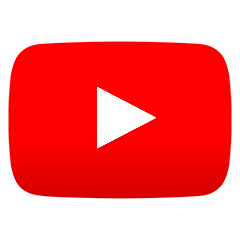 The price of ZPG will be linked to gold prices which will be yen-denominated from the London Metal Exchange by Mitsui. One ZPG will be worth one gram of gold and guaranteed by Sumitomo Mitsui Banking.
The report stated that the ZipangCoin will first be sold through Mitsui's exchange, before becoming available elsewhere. Mitsui has set up a cryptocurrency exchange with Seven Bank. The exchange was registered with the Kanto Local Finance Bureau, as approved by the Japanese government's Financial Services Agency (FSA).
The exchanges trading ZPG will be required to verify user identities. Cryptographic assets will be verified using a private blockchain to limit the number of users, protect their privacy, and block money laundering attempts. Using a gold-based currency should help mitigate financial risk and hold off inflation.
According to the report, Japan's new gold-pegged stablecoin will be used for payments at affiliated retailers. Digital payment systems are gaining more traction in the country, so ZPG holders will be able to use a digital wallet app on their phones to pay for items at supermarkets.
Japan is slowly warming up to the idea of cryptocurrencies. In November 2021, a consortium of 74 organizations and companies, including some of the biggest banks in Japan, announced DCJPY, a bank deposit-backed, yen-based digital currency.
ZPG may be the main competitor for DCJPY right now. With an estimated launch date in February, Mitsui may aim to launch their stablecoin before DCJPY.