The new products may include a Lighting plugin and a Lighting-based paywall or security wall feature.
Michael Saylor, the executive chairman and a co-founder of MicroStrategy, revealed that MicroStrategy is looking to roll out Bitcoin (BTC) Lighting Network-based products in 2023.
According to Michael Saylor, who discussed the matter during a Twitter Spaces event dubbed Bitcoin Roundtable, the company is exploring various Lighting Network software and solutions development opportunities.

Did you know?
Want to get smarter & wealthier with crypto?
Subscribe - We publish new crypto explainer videos every week!
What is Blockchain? (Animated Examples + Explanation)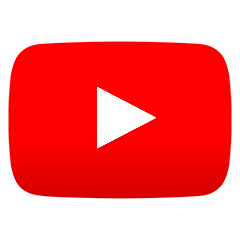 In the event, Saylor revealed that MicroStrategy could create a Lightning plugin, which would allow businesses to reward its customers with small amounts of Bitcoin (satoshi) when users apply for credit cards online, leave reviews or complete surveys.
On top of that, Saylor suggested that Lightning could be used to invent paywalls or corporate security walls, which would ask customers to make micropayments to access private content.
Based on Saylor's approach, users who want to visit sensitive corporate websites should deposit "100,000 satoshi" to "guarantee" safe browsing. Once the individual completes their visit to the website, deposited funds will be instantly returned to the customer.
Moreover, Michael Saylor stated that the company aims to make its solutions available to large-scale companies and partners.
We want to make it possible for any enterprise to spin up a Lightning wallet and a Lightning wallet architecture in the matter of an afternoon and deploy it to <thousands or millions of people>.
It is worth noting that software analytics firm MicroStrategy is a strong advocate for Bitcoin (BTC). Based on the filing to the United States Securities and Exchange Commission, the company has recently acquired 2,395 BTC worth $42.8 million. The purchases were made between November 1st and December 21st for an average price of $17,181 per BTC.
The same documents showed that on December 22nd, MicroStrategy sold 704 BTC for around $11.8 million for the price of $16,776 per coin. Nevertheless, on December 24th, the company purchased an additional 810 BTC for $13.6 million.