With the launch of KORIS, MetisDAO expects to turn decentralized autonomous organizations into DACs.
MetisDAO Foundation, a Web3 company, has launched an end-to-end operational system for the Decentralized Autonomous Company (DAC), KORIS.
According to the blog post shared on January 23rd, KORIS is built for the Web3 community, including core members, job seekers, contributors, founders, as well as Web2 firms looking to shift to Web3.

Did you know?
Want to get smarter & wealthier with crypto?
Subscribe - We publish new crypto explainer videos every week!
How to Make Passive Money with NFT? (Explained!)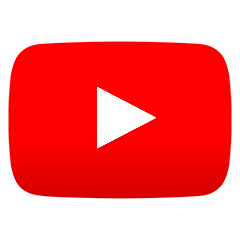 Metis claims that KORIS will attempt to change decentralized autonomous organizations (DAOs) to DAC by giving it management and governance tools incorporated in KORIS.
Moreover, the company claims that KORIS can give decentralized companies tools to manage "the day-to-day operations of the workforce."
KORIS Co-Founder and COO Chelsea Kubo believes that there is a "growing demand for more decentralized organizations with increased management transparency and efficiency."
These infrastructures and management models are reflected within a DAC, and KORIS works as a platform to help businesses excel in a web3 space. Having said that, it is only time until large enterprises and web2 companies begin to make this move.
Based on the announcement, KORIS will provide DACs with tools to increase the efficiency of community, task, and payment management. On top of that, DACs will have access to "BLS Wallet Integration for gasless transactions, Discord integration, alternative governance, treasury management with Gnosis Safe infrastructure," and so on.
When talking about the system, KORIS Co-Founder and CEO Pavel Sinelnikov noted:
KORIS provides critical technology that opens the door for the future of business and organizations to innovate using the benefits of smart contracts. We are focused on capitalizing this platform to encourage and foster the onboarding of next-generation businesses to bring productive value to the entire ecosystem.
At the time of writing, KORIS "is in closed beta." However, customers can join the waitlist to get a notification when the system becomes available to businesses, DAOs, and communities.
---