NFT holders say they buy non-fungible tokens to stand out from the crowd and "wear on their avatar."
MetaJuice, a Metaverse platform creating a world where everyone can "earn, own and shape the future," has surveyed over 6,000 non-fungible token (NFT) holders regarding their motivations for purchasing NFTs.
In the survey, three out of four non-fungible token (NFT) users claimed they purchase NFTs for uniqueness, status, and aesthetics.

Did you know?
Want to get smarter & wealthier with crypto?
Subscribe - We publish new crypto explainer videos every week!
What is Web3? (Animated Explanation + Examples)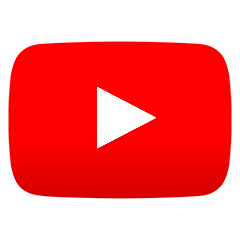 In particular, a MetaJuice survey revealed that by purchasing non-fungible tokens, investors want to stand out from the crowd and use NFTs as their avatars for various platforms or games. Regarding the matter, the respondent, dubbed "Flexfactor," noted:
I like the fact that it's less likely to run into people with the same items as me. I like being unique and standing out. With an NFT, when I see someone else with it, it feels like solidarity.
On top of that, the survey showed that 74% of respondents, or over 4400 people said they buy non-fungible tokens for the status that they give. On the other hand, 13% of respondents buy NFTs to resell them later.
MetaJuice President John Burris said the ability to own NFTs and display them to others brings "tremendous added value." Moreover, the man noted:
As NFTs are bought and sold again as time passes, it helps to build a communal notion of status-led trends within the metaverse. People want to own the rights to items that increase their perceived status, and how they appear in the Metaverse as NFTs are a key part of that.
Other results in the survey showed that 93% of buyers and 94% of sellers plan to purchase or sell more NFTs in the future. The respondents also revealed they usually buy NFTs on IMVU, Sandbox, Coinbase, and Blur.
Non-fungible tokens have been the perfect tool for music, art, and fashion fans to get closer to their favorite artists. For example, recently, Spotify has introduced special playlists for certain NFT holders. On top of that, right before Rihanna's Super Bowl Halftime show, Jamil "Deputy" Pierre sold royalty rights to Rihanna's "B*tch Better Have My Money" as NFTs.
---