Manta Network has a new privacy-focused platform designed to bring privacy to NFT minting while using public tokens to pay fees.
The Manta Network is rolling out a platform to support Web3 asset classes with privacy in mind.
The NPO Platform will enable the minting of non-fungible tokens (NFTs) and soulbound tokens (SBTs). It is worth noting that for this feature, the Manta Network has used its native ZK technology.

Did you know?
Want to get smarter & wealthier with crypto?
Subscribe - We publish new crypto explainer videos every week!
How to Use Crypto? 5 Rewarding Strategies Explained (Animated)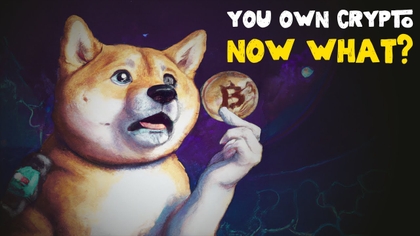 Manta Network believes the NFT Private Offerings (NPO) Platform will revolutionize how NFTs and SBTs are minted. The platform's biggest advantage is that anyone can roll out NFTs without technical knowledge.
NPO will allow developers to build NFTs and SBTs without deep knowledge or crypto or zero-knowledge proofs (ZKP) for Web2 and Web3 applications. This will open up new opportunities for developers to create mobile apps, dApps, and projects powered by the NPO Platform.
Soulbound tokens (SBTs) are digital identity tokens that represent a person's features, characteristics, traits, and achievements. The Manta SBTs are different from normal SBTs, as they are minted via a frictionless process without disclosing what public addresses were used.
SBTs are built to offer a chain-agnostic experience, letting users launch tokens on supported chains like BNB Chain, Ethereum, and Polygon while maintaining privacy. The mint can be verified via proof of key while keeping the wallet address private.
Manta Network is a zero-knowledge Layer-1 blockchain. It has some of the fastest prover speeds and uses one of the most decentralized setups to bring programmable privacy to Web3. Its goal is to offer users access to ZK-enable use cases, which enhance the privacy of blockchain transactions.
A team of experienced technologists from notable institutions, including Harvard, Algorand, and MIT, founded the Manta Network. In 2021, the project raised $5.5 million from over 30 venture capitalists.
---