It seems that malicious actors are doing everything they can to profit from FTX collapse.
At some point, during the weekend of November 19th-20th, a video of former FTX CEO Sam Bankman-Fried deepfake was posted on Twitter offering FTX customers "compensation for their loss."
The video imitates Sam Bankman-Fried's voice and facial expressions in a poorly made deepfake, which attempted to persuade users to visit a malicious website offering them a giveaway.

Did you know?
Want to get smarter & wealthier with crypto?
Subscribe - We publish new crypto explainer videos every week!
What is an Automated Market Maker in Crypto? (Animated)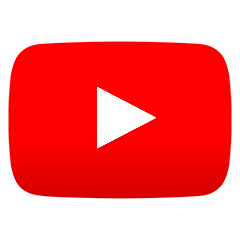 The video appears to be an edited version of an old interview with the former FTX chief executive officer. By using a voice emulator, scammers changed what Bankman-Fried was saying. In the video, fake Sam Bankman-Fried noted:
Hello everyone. As you know our eftex exchange is going bankrupt. But I hasten to inform all users that you should not panic.
The video continues with fake Sam Bankman-Fried stating that he has prepared FTX investors a giveaway allowing them to double their crypto. The scam invites users to send their crypto in return, promising to give them double what was transferred.
The Twitter account which shared the video from the first glimpse seems legitimate. It uses the same profile picture as Sam Bankman-Fried, has the same title as SBF, and is also a verified account. However, the Twitter handle is where users can notice a difference. Sam Bankman-Fried's official Twitter handle is "SBF_FTX" whereas the fake account had a handle of "S4GE_ETH."
At the time of writing, the Twitter account and the scam website are removed.
Although some crypto community members were concerned about such deepfakes surfing around the web, others were mocking the poor quality of the attempted scam, with one Twitter user stating that they are "definitely using the pronunciation "Effed-X" from now on."
It is worth noting that just the other day, the Singapore Police Force warned the public about fake FTX-related websites, which promise users to help them to recover investment losses.
---