Kraken finds itself at odds with Australian regulators over compliance issues.
Kraken, the cryptocurrency exchange whose services in Australia are provided through Bit Trade, is grappling with a lawsuit initiated by the Australian Securities and Investments Commission (ASIC).
The regulator accuses Bit Trade of failing to meet design and distribution obligations for its margin trading product.

Did you know?
Want to get smarter & wealthier with crypto?
Subscribe - We publish new crypto explainer videos every week!
How to Create an NFT: Easiest Way (Animated Explainer)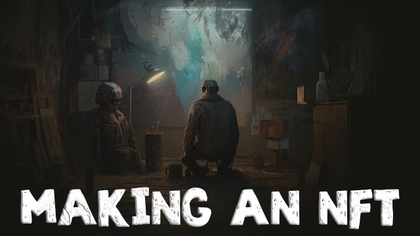 ASIC released a statement on September 21st outlining the basis for the legal action. The regulator alleges that Bit Trade did not conduct a target market assessment before making its margin trading product available to Australian users.
Such design and distribution obligations are a fundamental legal requisite for any firm offering financial products in Australia. They dictate that companies must ensure their financial offerings meet the particular needs of consumers and are marketed accordingly.
Since the obligation launch in October 2021, ASIC states that about 1,160 Australian customers have utilized Bit Trade's margin trading service. This has led to a cumulative loss of roughly 12.95 million Australian dollars or approximately $8.35 million.
Although ASIC informed Bit Trade about the non-compliance in June 2022, the company allegedly continued offering the product without making the necessary adjustments.
Reacting to this development, Jonathon Miller, Managing Director of Kraken's operations in Australia, expressed surprise and disappointment. In a statement, Miller said:
We have been attempting to constructively engage with ASIC on this matter for some time to ensure our product offering, <...>, remains compliant. We are therefore both surprised and disappointed to have received today's enforcement action. We believe this product is offered in compliance with Australian law, and will continue our efforts to receive clarity on this matter.
ASIC also contends that Bit Trade's margin trading product is effectively a "credit facility," as it enables customers to extend their credit up to five times the value of the assets they hold as collateral. Kraken's offerings, the regulator argues, serve as a credit mechanism for trading specific cryptocurrencies on the Kraken platform.
Sarah Court, ASIC's Deputy Chair, emphasized the implications of these proceedings for the broader crypto sector. She stated that the action taken by ASIC should remind the industry to adhere to regulations aimed at consumer protection.
Australian regulators are not the only ones going after Kraken. In July, Kraken received the US District Court for the Northern District of California order to disclose user account and transaction information to the Internal Revenue Service (IRS).
The dispute between Kraken and ASIC underscores the regulatory challenges faced by crypto companies in various jurisdictions. As the industry grows, adhering to local laws and regulations becomes increasingly essential. With Kraken vowing to seek clarity on the matter, the unfolding situation serves as a cautionary tale for other crypto exchanges operating under intricate and often evolving regulatory frameworks.
---