The General Partner at Andreessen Horowitz, also known as a16z, formed a venture capital firm to support upcoming Web3 technologies.
Based on the official blog post by Katie Haun, the former Prosecutor at the US Department of Justice will be paving the way for crypto startups and helping them accelerate the development of Web3.
Haun brought in several prominent figures in the tech and business industries to participate in her VC initiative including the Founder of Google's Jigsaw Jared Cohen, former employees from a16z like Rachael Horwitz, Andreessen Horowitz, Nick Pacilio, Tomicah Tillemann, and former Vice President of AirBnB Chris Lehane.

Did you know?
Want to get smarter & wealthier with crypto?
Subscribe - We publish new crypto explainer videos every week!
What is an NFT? (Explained with Animations)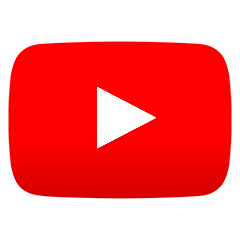 Even more so, the ex-Director of Business Development at Coinbase Sam Rosenblum has joined Haun's team. In fact, Katie has been a part of CoinBase for almost 5 years, serving as a Member of the Board of Directors.
Katie Haun has also been in touch with one of the best female tennis players Serena Williams, who, same as Haun, recently launched a VC firm called Serena Ventures, with a possible joint venture to be announced in the future.
The fund will be set for two separate occasions: $500M will be given out to recently onboarded projects, and $1B will act as the acceleration fund for projects that are set out to expand their development and bring in new initiatives.
According to Haun, her VC firm will not only provide capital for early crypto projects but also "contribute to web3 in two specific ways to start and plan to layer in other capabilities." The first being systematic changes which will allow creators of new crypto initiatives to focus on the main values of blockchain technologies such as privacy, transparency, opportunities, and trust amongst the community.
Likewise, Haun seeks more involvement from the members of the crypto community, and will continue her presence in the Token Delegate Program, launched back in 2021, which helped "delegate governance rights and tokens to civil society groups, universities, and non-profit organizations."
---