It seems that the Japanese financial watchdog is willing at least partially lift the ban on stablecoin use.
The Financial Service Agency (FSA) of Japan, a government agency and an integrated financial regulator responsible for overseeing banking, securities, and exchanges, is reportedly planning to allow investors to trade and use certain stablecoins.
The new regulations are expected to be adopted by June 2023.

Did you know?
Want to get smarter & wealthier with crypto?
Subscribe - We publish new crypto explainer videos every week!
What is Staking Crypto? (Rewards & Risks Explained SIMPLY)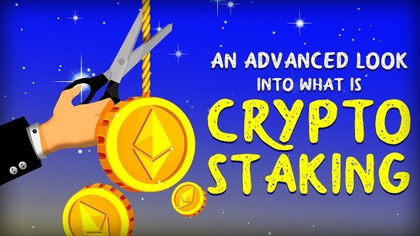 The Japanese FSA spokesperson noted that despite being allowed to trade, the FSA plans to regulate the use of stablecoins.
This does not mean that all foreign products of so-called 'stablecoins' will be allowed without any restriction.
Based on the FSA spokesperson, the Japanese watchdog is set to allow trading for stablecoins, which successfully passes a thorough investigation. In a nutshell, FSA plans to allow listing only those stablecoins that are safe and do not impose any harm to investors.
The FSA representative also claimed that foreign stablecoin issuers will also have to comply with FSA regulations if they wish to list their stablecoins in the country. It is worth noting that the destiny of stablecoins, like USD Coin (USDC) or Tether (USDT), is unclear. The FSA spokesperson revealed that there is no way to find out whether they will be allowed.
FSA does not provide any opportunity to access such information before the decision is made.
The news about Japan's plans to allow the domestic distribution of foreign stablecoins broke at the end of 2022. At that time, a local news report claimed that FSA will make a decision "as early as next year."
With the new stablecoin regulations, FSA aims to revise the ordinances issued by the Cabinet Office and create stablecoin handling guidelines, which will be included in the revised "Payment Service Act."
The Japanese FSA is reportedly accepting public comments regarding the Payment Service Act until January 31st, 2023. The spokesperson stated:
It is scheduled to be promulgated and enforced through necessary procedures upon closure of the public comment, therefore, the exact date is not decided yet.
Despite Japanese plans to lift crypto-related bans, several crypto exchanges, including Kraken and Coinbase, are halting their services in Japan.
---