Japan has held a relatively interesting position regarding cryptocurrencies, their transactions, and taxation. While the country does acknowledge cryptos as financial assets, it poses no specific hurdles for retail investors to trade and exchange these assets on both domestic and foreign exchanges.
That being said, the country has been moving forward with a set of different regulations and definition changes regarding the matter. For example, being called "virtual currencies" for a long period of time, crypto coins and tokens are now legally referred to by the term "crypto assets". This change was done as part of an effort to protect investors and their funds.
Recently, the regulations surrounding crypto in Japan have taken another step towards that goal. In a report from Nikkei Asia, it was revealed that the top banking regulators within Japan will seek to limit stablecoin issuance in the upcoming year.

Did you know?
Want to get smarter & wealthier with crypto?
Subscribe - We publish new crypto explainer videos every week!
How to Make Passive Money with NFT? (Explained!)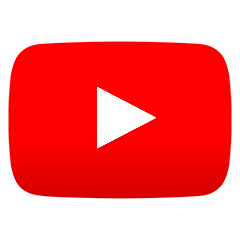 Specifically, the regulators will target wire transfer companies and banks. This is due to the financial responsibilities that these entities share, as well as certain legal implications of asset-backed digital currencies.
These regulatory changes will, once again, be employed with the purpose of protecting investors and investor funds from foul play, uninsured losses, and legal grey area exploitations. It's likely that Japan's move towards such regulatory restrictions has to do with some controversial situations that certain stablecoin issuers have found themselves in the past year.
One of the more-notable of such controversies involves Tether. The stablecoin has found itself in legal troubles after a social media uproar questioning whether or not the USDT coins issued by the entity behind the project are backed by actual USD, or simply pegged to the price of the United States dollar.
The move from Japan also comes after a large group of Japanese corporate entities have proclaimed that, starting January, they'd begin using a digital currency issued by the Central Bank of Japan - essentially, a native stablecoin. This currency - a digital Japanese yen - would be used in bank deposits whilst purchasing certain goods and services.
These new, upcoming regulations aren't the only concern of said Japanese banking regulators, though. These same institutions are concerned with furthering their stance on unregulated crypto trading, KYC and AML rules and laws, and also issues such as crypto mining and staking taxation.
It is worth emphasizing, however, that these regulations do not intrude on the legality of cryptocurrencies and their usage in trading and transactional deals within the country. Japanese citizens are able to both trade and exchange crypto assets, unless stated otherwise by the relevant laws - each process will be taxed accordingly, which, as of writing this, concerns only realized gains at the time of the transaction.