Australian miner Iris Energy is doubling its hash rate.
Iris Energy, an Australia-based Bitcoin miner established in 2018, has reportedly increased its hash rate, the computational power used to validate blockchains, to 2,3 exahashes per second.
According to a press release shared on August 8th, the company has added 41 megawatts of Bitcoin mining machines in British Columbia. The news comes more than a month before the scheduled implementation of such technology.

Did you know?
Want to get smarter & wealthier with crypto?
Subscribe - We publish new crypto explainer videos every week!
What is an NFT? (Explained with Animations)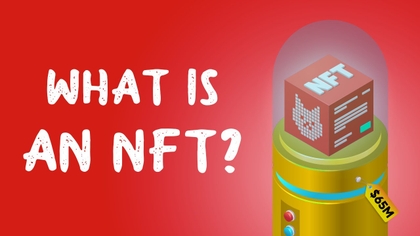 The company claims that due to these innovations, it has "approximately doubled its operating capacity to exceed 2,3 EH/s".
Although the mining numbers are already great, the company is planning to add even more power to its hash rate. At the end of September, Iris Energy is scheduled to add another 1,4 EH/s, requiring 50 MW of energy in Prince George, BC (Canada).
The Bitcoin (BTC) mining company seeks to increase its overall operating capacity to 3,7 EH/s by the end of September in an attempt to reach an overall 6,0 EH/s at the end of the year.
The increasing hash rate is vital in securing the network. As the hash rate gets higher the number of validators is also increasing. Therefore, it ensures the security of the network.
Daniel Roberts, Iris Energy co-founder, and co-CEO were glad that the company managed to increase its computing power on time "despite the current market backdrop and ongoing international supply chain challenges."
Back in December of 2020, Iris Energy received $19,5 million in equity funding and $3,9 million in debt during a pre-IPO funding round.
---