Governor Gabriel Makhlouf says there is an "uncomfortable" level of crypto ads targeting young adults.
The Governor of the Central Bank of Ireland, the country's financial services regulator for most categories of financial firms, offered to ban crypto advertisements targeting young adults.
According to the Bloomberg report shared on January 25th, Governor Gabriel Makhlouf discussed the matter with the Irish Committee on Finance, Public Expenditure, and Reform.

Did you know?
Want to get smarter & wealthier with crypto?
Subscribe - We publish new crypto explainer videos every week!
What is Blockchain? (Animated Examples + Explanation)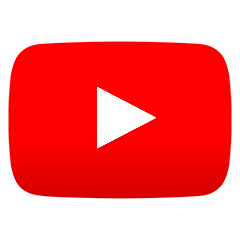 During his presentation, the governor revealed that the Central Bank of Ireland is "very concerned" about the risks unbacked cryptocurrencies can pose to retail investors, especially young adults.
Gabriel Makhlouf linked unbacked cryptocurrencies to Ponzi schemes and claimed that crypto brings "no social value whatsoever."
Moreover, in his speech, Makhlouf stated that people who decide to invest in unbacked cryptocurrencies are "essentially gambling." The governor added:
When you gamble you can win but most of the time when you gamble you're actually losing. If people want to gamble we should let them gamble. If you put your money into unbacked crypto you need to be prepared to lose all of it.
Therefore, Gabriel Makhlouf is offering lawmakers to "find a way" to ban unbacked cryptocurrency advertisements targeting young adults. According to Makhlouf, there is currently an "uncomfortable" level of advertisements directed toward 18 to 25-year-olds.
During the Committee meeting, the governor also overviewed the bank's plans for 2023. In his speech, Makhlouf highlighted that one of the main Central Bank's goals is to implement "new EU regulations on digital operational resilience and markets in crypto."
It is not the first time the Central Bank of Ireland has warned lawmakers and the public about risks posed by crypto investments. In March, the central bank claimed that many crypto-related advertisements are misleading, especially "on social media, where influencers are being paid to advertise crypto assets."