Iran is searching for ways to circumvent the U.S. sanctions and it seems that crypto may be the answer.
The country has issued its first international import order using $10 million worth of cryptocurrency.
According to the tweet shared by Iran's Deputy Minister of Industry, Mine & Trade Alireza Peyman-Pak, by the end of September, the country expects to incorporate the use of cryptocurrency and smart contracts in a variety of trading agreements.

Did you know?
Want to get smarter & wealthier with crypto?
Subscribe - We publish new crypto explainer videos every week!
What is a MetaMask Wallet? (And How to Use it - Animated)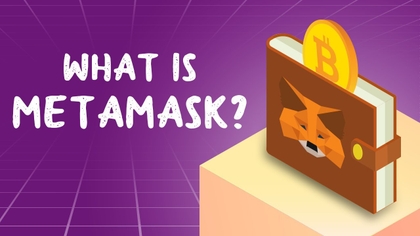 Tasnim news agency has also covered this news. However, neither Peyman-Pak nor the news outlet has disclosed what cryptocurrency was used for these transactions or what kind of goods were purchased.
Iran has been facing strict economic sanctions imposed by the U.S. since 1979. As arguably the strongest country in the world, the United States of America has abandoned Iran due to its risk imposing nuclear programs and Iran's support for the groups that the U.S. considers terrorists.
Since then the country is not able to enter "the dollar-dominated global financial system to trade with other countries".
Therefore, currently, according to Trading Economics, Iran mainly trades with China, India, Turkey, and the United Arab Emirates (UAE).
It is likely that due to these long-lasting sanctions, Iran is testing its opportunities to trade using cryptocurrencies, which cannot be controlled or censored.
Back in July, Reuters reported that Binance, one of the leading crypto exchanges, allegedly has been providing its services to Iranians despite U.S. sanctions. This can only mean that citizens of Iran have used cryptocurrency long before the government started to take action.
Iran's crypto journey started way back. In 2019, the country has legalized crypto mining. Afterward in 2021, the Iranian Trade Ministry granted 30 operating licenses to crypto miners with the condition that all mined cryptocurrency must be sold to Iran's central bank.
The country's government is imposing strict regulations on the sector. On June 21, the Iranian government announced plans to cut the power supply for authorized crypto miners due to power outages.
---