India and the United Arab Emirates have agreed to experiment with the potential usage of central bank digital currencies in place of the US dollar.
According to the press release published on the Reserve Bank of India (RBI) website on March 15th, the two countries signed a memorandum of understanding (MoU) through their central banks to enhance cooperation and collectively bring innovation in financial products and services.
In particular, India and the United Arab Emirates will focus on exploring the interoperability between their CBDCs.

Did you know?
Want to get smarter & wealthier with crypto?
Subscribe - We publish new crypto explainer videos every week!
What is Defi 2.0? (Explained with Animations)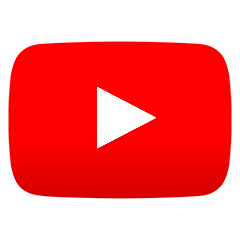 India's embassy in Abu Dhabi, United Arab Emirates, shared a tweet, noting:
Walking the talk! RBI and UAE Central Bank signed an MoU for innovation in financial products. Development and interoperability in the field of Central Bank Digital Currencies (CBDCs) closer than ever.
The Reserve Bank of India and the Central Bank of the United Arab Emirates will jointly develop a proof-of-concept (PoC) and experiment with a bilateral CBDC bridge "to facilitate cross-border CBDC transactions of remittances and trade."
According to the announcement, the "bilateral CBDC bridge" will improve transaction efficiency, reduce remittance costs, and strengthen the economic ties between the two countries.
India and UAE are currently using the US dollar to facilitate trade. However, the two countries are working on a rupee-dirham payment system for about a year. India and UAE officials met last month to discuss the progress of the new system.
RBI has been experimenting with its retail CBDC with selected users in 15 cities across the country. Over 10,000 merchants and 50,000 customers have subscribed to the pilot test. It is worth noting that RBI plans to launch a digital currency by the end of the year.
For the UAE, it is the second time they are launching such a bridge. The UAE banks successfully participated in the launch of the mBridge pilot program, together with banks from China, Thailand, and Hong Kong.
As part of its recently rolled out nine-part financial transformation program, the UAE plans to issue central bank digital currency (CBDC) for both cross-border and domestic use.