During the last few months, some NFT collections lost almost 96% of their previous ETH value.
The cryptocurrency world is no stranger to volatile price movements. Over the past year, the market has witnessed an unexpected price slump in some of the most popular non-fungible tokens (NFTs) of 2022.
Projects like Doodles, Goblintown, Moonbirds, and Invisible Friends, once the shining stars of the NFT landscape, have seen their Ether (ETH) value plummet by up to 96%.

Did you know?
Want to get smarter & wealthier with crypto?
Subscribe - We publish new crypto explainer videos every week!
What is Algorand? ALGO Coin Explained With Animations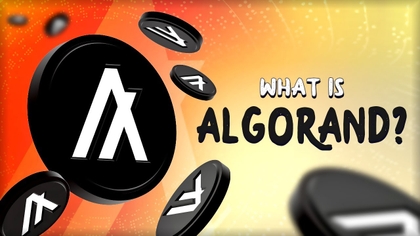 The so-called blue-chip NFT collections haven't been immune to this trend either, with their value dropping by an average of over 40%.
According to data from NFTGo, the Blue Chip Index, an indicator of these top-tier NFT collections, witnessed a sharp decline from its 2022 peak of 12,394 ETH, sinking to 7,446 ETH.
Despite the drastic depreciation in NFT prices, investors in the sector seem undeterred. Although some predict an extended period of declining prices, others view this as an opportune moment to invest in the hopes of a potential revival.
Contrary to the falling prices, the number of individuals holding blue-chip NFTs has risen dramatically over the past year, experiencing a surge of more than 90%. However, the buying and selling activity shows a shift, with a 32% increase in sellers and a 30% decrease in buyers over the same period.
While the substantial price depreciation of NFT collections may seem daunting to some, others view it as a potential buying opportunity, indicating the varied sentiment in this volatile digital asset market. This trend and investor reaction underscores the dynamic and unpredictable nature of the Web3 space.
In other news, the Bitcoin blockchain has recently cemented its place as the second-largest network in the NFT market.
---