MetaBirkin creator plans to appeal the decision, claiming that the lawsuit "is far from over."
Hermès, a French luxury design house, won a lawsuit against NFT collection MetaBirkins creator Mason Rothschild.
According to the Vogue Business news report shared on February 8th, a jury in the Southern District of New York found that Mason Rothschild "infringed on the trademark protections of luxury brand Hermès."

Did you know?
Want to get smarter & wealthier with crypto?
Subscribe - We publish new crypto explainer videos every week!
How to Pick the Right NFTs? (Animated DOs & DON'Ts)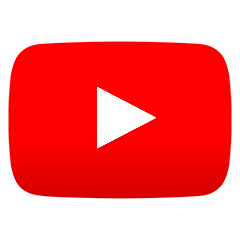 On top of that, the jury claimed that Rothschild's "MetaBirkins" NFT collection is "not artistic commentary" and is not protected by the First Amendment of the US Constitution.
Therefore, Mason Rothschild was found guilty of trademark infringement, trademark dilution, and "cybersquatting." Following the charges, Rothschild must pay Hermès $133,000 in damages.
The NFT collection creator's publicist, Chapter 2 co-founder and CEO Kenneth Loo, revealed that Rothschild is planning to appeal the decision.
Mason and his legal team have indicated that they will appeal the jury's decision. No further information on appeal is available at this time.
The conflict between Hermès and MetaBirkins creator Mason Rothschild started in August 2021. Two years ago, Mason Rothschild created and started selling an NFT collection, called MetaBirkins, which included 100 Hermès signature Birkin bag NFTs. Instead of leather, which usually covers the entire Birkin bag, Rothschild covered the bags in fur.
In January 2022, Hermès filed a lawsuit against Mason Rothschild, arguing that Rothschild's NFTs infringe on Hermès' trademark protections and have interfered with the company's plans to launch its own non-fungible token collection.
After the court ruling on February 8th, Mason Rothschild took to Twitter to share his disappointment.
A broken justice system that doesn't allow an art expert to speak on art but allows economists to speak on it. That's what happened today. What happened today was wrong. What happened today will continue to happen if we don't continue to fight. This is far from over.
At the time of writing, MetaBirkins costs between 2.5 ETH (around $3,270) and 100 ETH ($163,500). On the other hand, the price of physical Birkins ranges from $25,000 to $35,000.
---