More than 7 hours before the end of the governance vote, the proposal has already reached the required threshold for it to be passed.
Uniswap, a leading decentralized exchange (DEX), is set to launch on Polygon's zero-knowledge Ethereum Virtual Machine (zkEVM) as overwhelming support from tokenholders pushes the proposal towards approval.
Uniswap (UNI) holders have been voting on the proposal to launch Uniswap v3 on Polygon's zkEVM for quite some time.

Did you know?
Want to get smarter & wealthier with crypto?
Subscribe - We publish new crypto explainer videos every week!
Crypto Token VS Coin (Animated Explainer & Examples)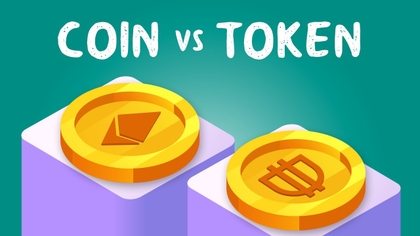 However, over 7 hours before the end of voting, the number of votes has already surpassed the required 40 million.
At the time of writing, the proposal has 42.45 million votes. Overall all 191 Ethereum addresses that participated voted in favor of the proposal.
According to the voting dashboard for decentralized finance projects, Tally, a financial modeling platform Gauntlet and an Ethereum infrastructure provider ConsenSys, led the way, contributing over 7 million votes each.
Polygon Business Development Lead Jack Melnick, who wrote the proposal, believes that now is the time to make Uniswap v3 available on the zkEVM, given its "EVM equivalent" status.
There's significant value in Uniswap being available on an EVM compatible ZK rollup. Deploying early on zkEVM helps solidify Uniswap's place as the number one DEX and a thought leader.
Melnick also noted that the integration would enable validation and fast finality for off-chain transactions. According to Melnick, Uniswap has put Polygon's zkEVM integration at the top of its priority list.
On top of that, Melnick identified several key on-chain metrics to evaluate the deployment's success.
A successful zkEVM deployment will, in an organic and sustained manner, grow Uniswap's Total Addressable Market across TVL, unique interacting wallet, volumes, and integration with partner dApps.
When asked about the potential risks, Melnick was confident that, if any, the integration risks would be minimal.
With the proposal to launch Uniswap v3 on Polygon's zkEVM gaining significant support from tokenholders, the integration is poised to proceed, offering validation and fast finality for off-chain transactions.
It is worth noting that in March, Uniswap v3 launched on BNB Chain.
---