Michael Novogratz predicts a credit crunch and US economic recession while implying that Bitcoin (BTC) and gold may be the solution.
On March 15th, Michael Novogratz, the CEO and founder of Galaxy Digital, spoke with CNBC about the current economic situation in the United States and the world.
During the interview, Michael Novogratz stated that the US is heading toward an economic downturn and implied that it is the right time to buy Bitcoin (BTC) and gold.

Did you know?
Want to get smarter & wealthier with crypto?
Subscribe - We publish new crypto explainer videos every week!
What is a Rug Pull in Crypto? (Meaning + Examples)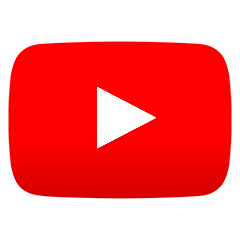 Regarding the matter, Galaxy Digital CEO noted:
We are going to have a credit crunch in the U.S. and globally. The commodity market is telling you, the oil market is telling you we're heading into a recession.
Novogratz based his comments on the current economic turmoil underpinned by the banking meltdown.
The US banking sector fell into a crisis this month following the collapse of multiple major banking institutions, including Signature Bank, Silvergate Bank, and Silicon Valley Bank.
Novogratz explained that the banks will respond to the crisis by lending less, which will lead to a credit crunch in the United States. He also predicted that the Federal Reserve will cut interest rates sooner than expected, in what is known as a "dovish hike."
In offering a solution, Novogratz pointed out that buying and holding Bitcoin and gold would prove a shield during the coming economic crisis.
If there was ever a time to be in Bitcoin and crypto, this is why it was created, in that governments print too much money whenever the pain gets too great, and we're seeing that.
Bitcoin has been recovering from a crypto winter that began in the first quarter of 2022 and dropped its value to as low as $16,000 in November 2022. The price of Bitcoin has risen by 46% since the start of 2023, reaching $26,000 a couple of days ago.
Gold also recorded a 1.37% rise on Wednesday, selling at around $1,937.50, according to the data by Insider.
At the time of writing, Bitcoin (BTC) retails for $24,627.53, recording a 0.73% decrease.