FTX's saga continues, with the company aiming to sell its independent subsidiaries.
FTX, a now-bankrupt cryptocurrency exchange established in 2019, has filed a motion to sell four of its independent subsidiaries.
According to the motion filed to the United States Bankruptcy Court for the District of Delaware on December 15th, FTX wants to open a bidding process for FTX Japan, FTX Europe, derivatives exchange LedgerX and Embed Technologies.

Did you know?
Want to get smarter & wealthier with crypto?
Subscribe - We publish new crypto explainer videos every week!
Hot VS Cold Wallet: Which One Do YOU Need? (Animated)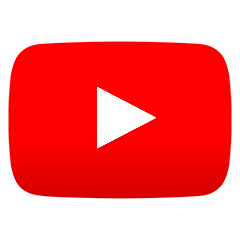 In the motion, the FTX lawyers claim that by selling a few of its subsidiaries, FTX will generate some money required to repay its creditors.
The Debtors believe that a sale to an approved buyer may allow the Businesses to continue and/or restart operations as going concerns and, as a result, maximize the value of the Businesses to the Debtors' estates.
The request highlighted that all four independent subsidiaries have experienced increased "regulatory pressures which merit an expeditious sale process." The authorities in Europe have suspended FTX Europe operations, while FTX Japan "is subject to business suspension and business improvement orders."
On top of that, FTX's motion reveals that a now-bankrupt crypto exchange acquired subsidiaries fairly recently before filing for Chapter 11 bankruptcy. Therefore, "the Businesses have each operated on a generally independent basis from the Debtors' other operations, holdings and investments."
Nevertheless, in the motion, lawyers highlighted that several third-party companies had shown interest in acquiring FTX subsidiaries. However, despite reportedly having a lot of interest, FTX will be able to sell companies only when it receives approval from the Court.
The motion is set to be discussed in the hearing scheduled on January 11th, 2023. Until December 29th, the Court is accepting objections regarding the matter.
If the Court approves FTX's motion, the auction for independent subsidiaries will start on February 21st, 2023, with the bidding process for Embed Technologies. The rest of the bidding should take place in March. The auction for LedgerX is scheduled for March 7th, while auctions for FTX Europe and FTX Japan are planned for March 21st.