It appears that FDIC is not ready to give up on its efforts to sell collapsed Silicon Valley Bank.
The Federal Deposit Insurance Corporation (FDIC) will try for the second time to sell off Silicon Valley Bank (SVB). The move comes after the authority failed to find a buyer for the liquidity-troubled bank on the first attempt.
On March 13th, the Wall Street Journal reported that the US regulator believes it now has more flexibility to sell the bank after regulators declared its collapse a threat to the financial system.

Did you know?
Want to get smarter & wealthier with crypto?
Subscribe - We publish new crypto explainer videos every week!
What is a Liquidity Pool in Crypto? (Animated)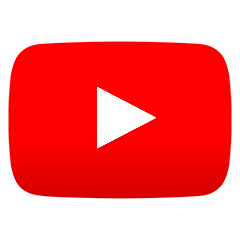 The first attempt to sell the bank on March 11th had at least one offer by another institution. After only a few hours of bidding processes, the regulators rejected the bid. It was reported that no major US banks showed interest in the matter.
However, FDIC believes this will change as SVB has been declared "systematic." FDIC claims the authorities can now offer more incentives, such as loss-sharing agreements, to attract more bidders in the second auction attempt.
Regulators closed Silicon Valley Bank on March 10th, citing systematic risks. FDIC was appointed to take over the control of the bank to protect depositors. The agency promised to raise $2.25 billion to salvage the situation.
FDIC is a US independence agency tasked with protecting insured bank depositors if a bank collapses. It also handles bankruptcy processes, including selling assets and settling debts.
While the search for a buyer of SVB continues in the United States, the bank's branch in the United Kingdom has been purchased by the global banking giant HSBC. HSBC reported on March 13th that its subsidiary, HSBC UK Bank, completed the acquisition of the Silicon Valley Bank UK for 1 pound.
HSBC Holdings plc announces that its UK ring-fenced subsidiary, HSBC UK Bank plc, is acquiring Silicon Valley Bank UK Limited (SVB UK) for £1.
In over a week, Silicon Valley Bank was the third financial institution in the US to collapse. Previously, Signature Bank and Silvergate Bank have also closed their doors.