FDIC chair believes that Signature Bank "failed to understand the risk of its association with" the crypto industry.
The downfall of Signature Bank, which sent shockwaves throughout the financial industry, was attributed to poor management and inadequate risk management practices.
However, the United States Federal Deposit Insurance Corporation (FDIC) Chair, Martin Gruenberg, thinks crypto had a part to play.

Did you know?
Want to get smarter & wealthier with crypto?
Subscribe - We publish new crypto explainer videos every week!
5 Best Crypto Portfolio Diversification Strategies (Animated Explanation)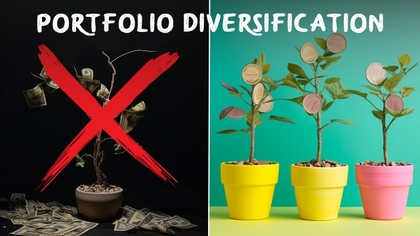 Recently, Gruenberg took the floor at the United States House of Representatives Financial Services Committee hearing on the Oversight of Prudential Regulators.
During the hearing, the FDIC chair offered insights into the dramatic failures of Signature Bank, Silicon Valley Bank (SVB), and Silvergate Bank. According to Martin Gruenberg, the failures resulted in a steep decline in stock prices and deposit outflows that hit other banks.
Gruenberg cited a report from the FDIC's chief risk officer that identified poor management as the primary reason for Signature Bank's downfall. The FDIC chair took it a step further, pointing out the bank's excessive reliance on uninsured deposits without adequate risk controls. On top of that, Martin Gruenberg stated:
Additionally, the bank failed to understand the risk of its association with, and reliance on, crypto industry deposits or its vulnerability to contagion from crypto industry turmoil that occurred in late 2022 and into 2023.
Banking professionals and regulators generally agree that deposit runs are a significant cause of bank failures. However, Greg Becker, former CEO of SVB, pointed the finger at another culprit: skyrocketing interest rates. Becker claimed that no bank "could survive a bank run of that velocity and magnitude."
The fallout from the failures of SVB and Signature Bank was significant, with losses amounting to $16.1 billion and $2.4 billion, respectively.
Wrapping up his remarks, Gruenberg cautioned that banks with assets of $100 billion or more "merit special attention, including consideration of a long-term debt requirement to facilitate orderly resolutions."
Interestingly, the US Government Accountability Office's initial review didn't explicitly attribute Signature Bank's collapse to its crypto exposure.
In other Signature Bank-related news, stablecoin issuer Tether allegedly allowed its clients to transfer funds through Signature Bank's payment platform.
---