The Euler Finance hackers apparently feel remorseful; they have sent word that they are ready to talk about the stolen funds.
Euler Finance could be closer than ever to recover nearly $200 million in crypto it lost during a flash loan attack. The news comes after the hackers reached out to the protocol to initiate talks.
The hackers sent Euler an on-chain message on March 20th, days after the funds were sent to a North Korea-linked address. According to the message, they are ready to make a deal with Euler.

Did you know?
Want to get smarter & wealthier with crypto?
Subscribe - We publish new crypto explainer videos every week!
How to Avoid Major Crypto Investment Risks? (Beginner-Friendly)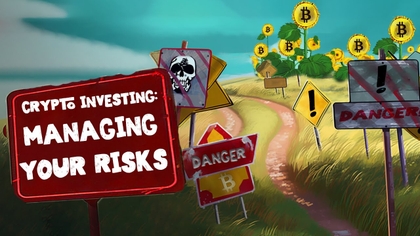 According to the message, the hackers aim to ease the pain of those affected. Additionally, they do not plan to keep what does not belong to them. To hold the talks, they want a secure communication channel established.
Euler replied to the message after a few hours, acknowledging it had received the message. It invited the hackers to engage in a private setting on the Euler Deployer address and via email. They also called on the hackers to pick another communication channel.
Soon after the attack, Euler tried to negotiate with the hackers. They offered to let them keep close to $20 million worth of funds if they returned the rest within 24 hours. The time elapsed, and Euler launched a $1 million bounty to catch the hackers.
Not much is known about the hackers. In their on-chain message, they refer to themselves as the Euler Exploiter. Additionally, their use of the plural first-person pronoun "we" suggests that more than one person is involved.
However, the hackers could also be dropping all these breadcrumbs, including negotiations with Euler, as a way to buy time and throw the authorities off their track. Thus far, the hackers have sent some funds to a crypto mixer, which shows they are interested in concealing their actions.
---