With Ethereum Merge being launched just about two months ago, the team is already planning future upgrades.
Ethereum Merge was only the first step in Ethereum's roadmap to a more secure, scalable, and sustainable network.
On November 5th, Ethereum co-founder Vitaly Dmitriyevich "Vitalik" Buterin shared a tweet with an expanded upgrade list.

Did you know?
Want to get smarter & wealthier with crypto?
Subscribe - We publish new crypto explainer videos every week!
What is Yield Farming in Crypto? (Animated Explanation)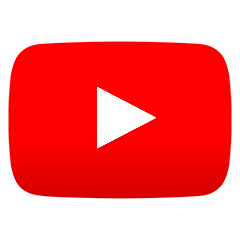 Previously, the team behind Ethereum announced that after the Merge, there will be four additional upgrades, dubbed Surge, Verge, Purge, and Splurge. However, the newest roadmap includes an additional upgrade, Scourge. The latter is inserted between Surge and Verge.
The Ethereum Surge update aims to reach a goal of 100,000 transactions per second through rollups.
After the launch of the Surge, Ethereum is set to move to a newly added update, the Scourge. Based on the roadmap shared by Buterin, this upgrade aims to "ensure reliable and credibly neutral transaction inclusion" while avoiding centralization and "other protocol risks from MEV."
In a nutshell, Miner Extractable Value (MEV) is a measure used to determine how much profit a crypto miner makes by manipulating the transactions in block production.
Following the Scourge, another Ethereum update, dubbed the Verge, is expected to facilitate block validation. Moreover, Buterin confirmed that the Verge upgrade is set to integrate the Succinct Non-Interactive Argument of Knowledge (SNARK) technology. SNARK includes privacy-preserving features, which above everything else still allow tracing anonymous transactions.
On the other hand, with the Purge, Ethereum will aim to "simplify the protocol, eliminate technical debt and limit costs of participating in the network by cleaning old history." Lastly, the Splurge is expected to tie all the loose nods together.
On September 15th, Ethereum transitioned from a Proof-of-Work consensus mechanism to Proof-of-Stake, marking the first step in Ethereum's six-step upgrade plan. At that time, the team behind Ethereum claimed that the newest upgrade aimed to reduce energy consumption by 99,95%, provide a faster speed for transaction confirmations, increase security, and gain the ability to add more scaling solutions.
It seems that the plans are already working. According to the data shared by digiconomist after the Merge, Ethereum energy consumption dropped by 99,99%.
---