US resident Virgil Griffith was found guilty of helping North Koreans dodge sanctions via digital assets and blockchain technologies.
Griffith is the creator of an indexing tool called WikiScanner and has been part of the Ethereum Foundation since 2016. However, in 2019 he was arrested by the FBI for conspiring with the Democratic People's Republic of Korea (DPRK).
On April 12th, the US Department of Justice outlined several violations committed by the ex-Ethereum developer.

Did you know?
Want to get smarter & wealthier with crypto?
Subscribe - We publish new crypto explainer videos every week!
How to Get Free Crypto? (Explained with Animations)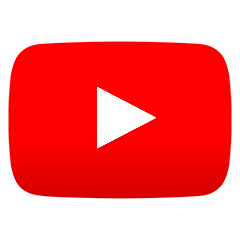 The institution claimed that Griffith shared critical information on blockchain technologies at the DPRK Conference in 2019, after traveling there illegally. He allegedly taught the attendees how to use the intricacies of blockchain technologies to launder funds and overcome legal obstacles with cryptocurrencies.
Amongst the people in the audience, Griffith admitted that some of them were probably North Korean government officials. Shortly after, he began to prepare a crypto exchange that would let North Koreans evade sanctions and make transactions to South Korea for alleged money laundering purposes.
Virgil Griffith confessed to all of his crimes in September of 2021 and, on April 12, 2022, he was sentenced to more than 5 years in prison, and will have to pay a $100K fine.
Interestingly enough, back in 2019, the founder of Ethereum, and a close friend to Griffith, Vitalik Buterin expressed support for his ex-colleague, claiming that his attendance at the conference was just a presentation on "publicly available information."
3. I don't think what Virgil did gave DRPK any kind of real help in doing anything bad. He *delivered a presentation based on publicly available info about open-source software*. There was no weird hackery "advanced tutoring".

— vitalik.eth (@VitalikButerin) December 1, 2019
With that being said, Griffith's latest confession and expressed remorse might suggest otherwise.
Back in January, a North Korean government-funded cybercrime organization BlueNoroff was identified by Kaspersky Labs, claiming that hackers part of the group were targeting crypto startups to fund malicious causes.
---