The Australian University of New South Wales (UNSW) receives its first-ever major crypto gift estimated at A$5.3 million to prevent possible epidemics in the future.
Vitalik Buterin, one of the co-founders of ETH, has made a donation of A$4M worth of USDC stablecoin to aid UNSW in the research of the open-source artificial intelligence tool constructed to prevent future pandemics such as COVID-19.
Buterin added that such open-access and open-source strategies used to identify pandemics can be improved without putting in much effort. He also shared his opinion on why decentralized and open data sharing is significant in accelerating the detection of possible epidemics:

Did you know?
Want to get smarter & wealthier with crypto?
Subscribe - We publish new crypto explainer videos every week!
What are Stablecoins, Altcoins & Wrapped Coins Explained!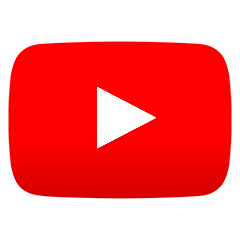 "Open analysis of public data is an excellent alternative to more intrusive forms of monitoring, which are also often only available to governments and other high bidders but closed to the public."
Buterin's donation will be transferred to the recently designated OSINT Initiative that is managed by UNSW's Kirby Institute. "The earlier we can detect new epidemics as they come, the more quickly we can start developing treatments or even stop them before they become large," Buterin stated.
The significant crypto gift worth $5.3 million Aussie dollars will help UNSW fight against future pandemic outbreaks. "This will give us the best prospect of preventing pandemics," Macintyre commented upon such a generous donation from Buterin.
The head of the Biosecurity Research Program Raina Macintyre has expanded upon the importance of such research:
"Imagine if someone had detected COVID-19 before it spread around the world – that is our vision. Using AI and real-time open-source data, EPIWATCH does not depend on people making reports. It is a great equaliser and can overcome weak health systems and censorship."
The professor at UNSW explained that this technology functions by examining millions of accessible Internet data points, such as online newspapers and social media to identify the early signs of the pandemic as COVID-19.
USD coin (USDC) is one of the largest digital stablecoins that are available by a number of the biggest and most prominent blockchains in the world and that are backed by U.S. dollar assets.
The news comes amidst the catastrophic fall of TerraUSD (UST) this week. On May 10, the stablecoin decreased to a new low of $0.63.