Bitcoin has experienced what some investors call a "flash crash" - having climbed up to almost $68,000, the price of the cryptocurrency asset plummeted to a low of $42,000 in a matter of days.
This crash is attributed to a few different reasons, such as whales moving their BTC from their personal wallets to exchanges, tech stocks experiencing a downfall, and derivative trading losses. However, while speculations for the reasoning behind this sudden price downfall rose, El Salvador "bought the dip".
Specifically, the country acquired 150 BTC, at an average price of $48,670. This equates to around $7,300,500 being spent on Bitcoin. The news was announced by the president of El Salvador, on his official Twitter profile on the 4th of December, 2021.

Did you know?
Want to get smarter & wealthier with crypto?
Subscribe - We publish new crypto explainer videos every week!
What is a MetaMask Wallet? (And How to Use it - Animated)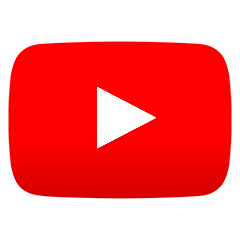 This news didn't come as a surprise to many, though, since the government of El Salvador has been slowly purchasing BTC throughout the year. At the time of writing this, the country has acquired around 1,270 Bitcoins.
Not only that, but El Salvador has seemingly been purchasing BTC whenever there's a more-noticeable dip happening in the market. This capitalization on bearish market sentiments has allowed the country to amass Bitcoin worth over $60 million, and counting.
It's worth mentioning that many industry experts both were, and are critical of El Salvador's decision to name Bitcoin as legal tender. There are varying opinions on what impact this will have on the country's economy, long-term, especially given the huge volatility aspects of the coin in question.
The government of El Salvador, however, appears to be adamant on their decision. As of writing this, the country is organizing a project called the "Bitcoin City". This project revolves around digital education, public transport improvements, and geothermal energy.
The Bitcoin City project was initially funded by Bitcoin bonds. Specifically, $1 billion worth of bonds. This is part of the government's plan to cash out certain amounts of BTC for USD, in order to develop and manage the infrastructure of the country, as well as create new and intriguing projects.
Some parts of the withdrawn funds will remain in El Salvador's reserve, while other parts will be used for the development of the aforementioned projects. Once again, though, experts warn against placing all of the trust in the idea that Bitcoin will only rise in price. The opposite can be argued, too, especially when you take a look at the historical price charts of the asset.