Binance's CEO claims that the process of buying a bank "is much more complex than the concept."
Binance CEO Changpeng Zhao has put to rest the notion of his firm purchasing any banking institutions amidst the escalating fears of cryptocurrency firms, including Binance Australia, facing debanking.
On May 29th, CZ addressed the issue on the Bankless Podcast, responding to a light-hearted suggestion from the well-known Twitter user DegenSpartan: "Can you please, buy a bank and make it crypto-friendly?"

Did you know?
Want to get smarter & wealthier with crypto?
Subscribe - We publish new crypto explainer videos every week!
How Does Cryptocurrency Work? (Explained with Animation)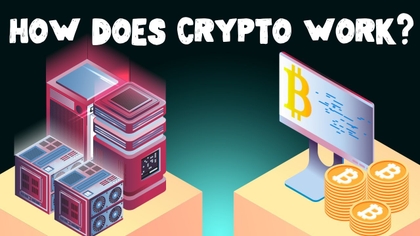 CZ acknowledged that they had considered this but described the complexities involved in the process of bank acquisition.
The reality is much more complex than the concept. You buy one bank, it only works in one country, and you still have to deal with the banking regulators of that country. It doesn't mean you can buy a bank and do whatever you wanna do.
If banking regulators were to forbid crypto dealings, CZ pointed out that they could revoke the banking license. He noted that buying a bank would not necessarily protect against such regulatory restrictions.
CZ further elaborated on the challenges of owning a bank, including the need for "corresponding banks all over the world," with most of these located in the US. He highlighted that these corresponding banks could refuse to handle international transactions for a crypto-involved bank.
Binance's CEO also raised concerns about the cost-effectiveness of owning a bank, emphasizing that banks are costly and generate relatively low business revenue. He remarked:
The amount of capital required is quite high, and the regulatory approval for buying a bank is the same or more, as setting up a new bank, which is very onerous.
CZ even questioned the business models of many banks, describing them as risky, and stated his disinclination towards operating such businesses.
Despite the challenges, CZ suggested that Binance contemplates minor bank investments to persuade them to be more crypto-friendly.
The failure of several US banks this year, including previous partners of the crypto sector like Silvergate, Silicon Valley Bank, and Signature Bank, has fueled anxiety about the dwindling number of crypto-supportive banks.
Concurrently, Binance Australia announced the suspension of its Australian dollar services after its payment provider withdrew support for the crypto exchange, which is yet to secure an alternate service provider.
The path to a crypto-friendly banking sector appears to be full of obstacles, but CZ's comments suggest Binance is considering various strategies to help advance this cause.
---