Yet another Solana-based DeFi platform is closing its doors.
Everlend, a Solana-based decentralized finance (DeFi) borrowing and lending platform, is shutting down its services.
According to the Twitter thread posted on February 1st, Everlend claimed that the move was caused by a lack of liquidity and shrinking borrowing and lending markets.

Did you know?
Want to get smarter & wealthier with crypto?
Subscribe - We publish new crypto explainer videos every week!
Is Your Crypto Safe? (5 Best Crypto Security Practices Explained)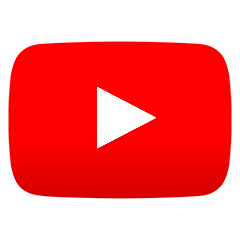 The company stated that despite having a sufficient "runway," attempting to operate in current conditions would be a "gamble."
When commenting on the decision to close down its services, Everlend noted:
It was a very tough decision to make, it took us a month to try and explore any options for going forward. The team still thinks that Everlend is an excellent product that will one day become very handy and Solana is the most efficient chain for its implementation.
In its Twitter thread, Everlend noted that it has moved "all deposits from the underlying protocols" to Everlend Vaults.
Moreover, the company has closed deposits of any kind and enabled a withdrawal-only mode. The company noted that the app is set to remain in withdrawal-only mode until "the funds are fully withdrawn."
On top of that, Everlend reassured that it will cover "all the raised and unused funds along with the incurred payments to 3rd party contributors" until February 15th.
The team behind Everlend claimed that it believes in the future of Solana DeFi and, therefore, "will continue to innovate and contribute to its development wherever and however possible." One of the ways the company is set to contribute is by making Everland's codebase open-sourced.
It is worth noting that Everlend is not the first Solana-based DeFi to shut down its services at the beginning of 2023.
At the end of January, the news broke that the crypto asset management platform Friktion is closing down the user interface. Friktion claimed that "it has been a tough market for DeFi growth in recent months." Therefore, the company was forced to "re-evaluate strategy going forward."