DEF urges action against "patent troll" targeting DeFi protocols.
The DeFi Education Fund (DEF), an organization advocating for decentralized finance, has formally petitioned the United States Patent and Trademark Office (USPTO) to reexamine a patent held by True Return Systems.
DEF accuses the company of acting as a "patent troll," leveraging its patent primarily to initiate lawsuits.

Did you know?
Want to get smarter & wealthier with crypto?
Subscribe - We publish new crypto explainer videos every week!
What is a Crypto Bull Run? (Animated Explainer + Prediction)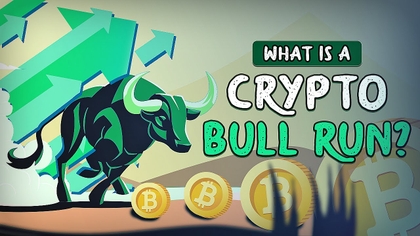 On September 7th, DEF submitted a comprehensive 90-plus-page petition to the USPTO's Patent Trial and Appeal Board, urging the cancellation of a patent owned by True Return Systems.
The patent in question, granted in 2018, revolves around a technique for "linking off-chain data to a blockchain," according to Amanda Tuminelli, DEF's legal head, who elaborated on the issue in a social media post on September 11th.
Tuminelli alleges that True Return Systems initially attempted to monetize the patent by marketing it as a non-fungible token (NFT). Failing to secure a buyer, the company filed legal complaints against DeFi protocols MakerDAO and Compound Finance this past October.
Regarding the matter, Tuminelli stated:
Clearly <True Return's> goal was to name defendants who could not answer the complaint so <it> could get a default judgement.
She further contends that the firm's ulterior motive is to enforce court verdicts against token holders and to target other vulnerable protocols.
Moreover, DEF argues that the technology described in True Return Systems' patent was not groundbreaking when it was granted. DEF's petition cites pre-existing technologies that offer similar functionalities, including decentralized storage platforms like Sia, Storj, Swarm, and the InterPlanetary File System (IPFS).
The petition serves a dual purpose: defending the use and development of open-source software and providing legal support to MakerDAO and Compound Finance, who are currently embroiled in lawsuits with True Return Systems.
Under the review process, True Return Systems has a three-month window to respond. The USPTO has up to six months to determine whether to proceed with a full review, which would then have to be completed within a year.
DEF's petition to the USPTO aims to challenge what it views as predatory legal practices by True Return Systems and safeguard the DeFi ecosystem from potential lawsuits. The case highlights the increasing importance of intellectual property in the evolving landscape of decentralized finance and serves as a pivotal moment for open-source software in the crypto space.
---