Famous pseudo-anonymous NFT influencer, known by his Twitter handle NFT God, fell victim to crypto scammers on Jan 14.
According to the influencer's claim, he lost his digital assets due to a sponsored ad link that contained malware through Google Ads. NFT God described how much he lost as a "life-changing amount".
Right after the unfortunate event, NFT God posted a series of tweets explaining how this all happened and what was the cause of losing his digital assets, including his crypto wallet.

Did you know?
Want to get smarter & wealthier with crypto?
Subscribe - We publish new crypto explainer videos every week!
Crypto Fees Explained: How Not to Overpay? (Animated)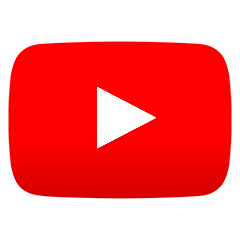 In the Twitter thread, NFT God mentioned that he was using Google to download an open-source streaming software, OBS. According to his claim, when he was directed to the search result page, instead of downloading the software from OBS's official website, he clicked on a sponsored ad.
NFT God stated that he thought both the official website and the sponsored ad would be the same thing. Therefore, he didn't hesitate to download the application. After several hours, the influencer realized that the two Twitter accounts he was operating appeared to be posting phishing tweets.
Following that, one of NFT God's followers realized an unusual thing about his Bored Ape NFT, which is worth 19 ETH at the time of writing. This occurrence revealed that NFT God's crypto wallet was compromised.
According to the influencer, the next day same attackers managed to gain access to his Substack account and sent phishing emails to more than 16.000 people.
The attackers not only did steal the unfortunate influencer's digital assets but also each login information to his personal accounts.
NFT God expressed his feelings about the mistake with these words:
"Not buying a new cold wallet right away was a fatal mistake. But even with a cold wallet, my entire digital world would still be destroyed. Digital security isn't just buying a cold wallet. It's about everything you do on the internet. There is also to be mindful of. Everything."
Following this event, the crypto community remarked that the various crypto-targeted malware roamed freely in Google Ads for a long while.
In other news, the Mango Markets exploiter is being ordered into detention.
---