Key Takeaways
Cryptocurrencies are now French adults' second most popular investment, slightly trailing behind real estate funds.
The profile of new investors since COVID-19 is predominantly younger males, with over half investing in cryptocurrencies.
France is strengthening its position in the digital economy, evidenced by significant investments in AI research and the opening of a specialized Institute of Crypto-Assets.
A recent survey conducted by the Organisation for Economic Co-operation and Development (OECD) and published by France's financial regulator, Autorité des Marchés Financiers, has revealed a striking trend among French adults. Cryptocurrencies have emerged as the second most popular investment asset, closely following real estate funds.
The survey highlights that 9.4% of the French population now holds crypto assets, only slightly less than the 10.7% investing in real estate funds. Additionally, 2.8% of the respondents own non-fungible tokens (NFTs), underscoring the growing interest in diverse digital assets.

Did you know?
Want to get smarter & wealthier with crypto?
Subscribe - We publish new crypto explainer videos every week!
What is a Smart Contract? (Explained with Animations)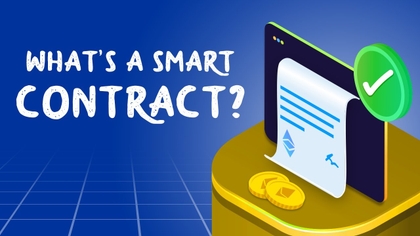 Since the beginning of the COVID-19 pandemic in March 2020, there's been a significant influx of "new investors." This group predominantly consists of men (64%), with an average age of 36, notably younger than the traditional investor average of 51. A remarkable 54% of these new investors have delved into crypto assets.
Despite this surge in crypto investment, the survey also points out a concerning gap in financial knowledge, especially among the youngest investors between 18–24 years old. This group demonstrated a lower understanding of investment basics compared to traditional investors, raising questions about informed decision-making in financial investments.
The survey, involving 1,056 respondents and 40 in-depth interviews conducted in the spring of 2023, aligns with France's broader ambitions in the digital economy.
The country continues positioning itself as a leader in Europe's digital innovation. Recent developments include a substantial investment by the telecommunications group Iliad into an artificial intelligence research lab in Paris and the establishment of the new Institute of Crypto-Assets outside Paris.
The OECD survey underscores a pivotal shift in investment trends among the French population, with cryptocurrencies rapidly gaining popularity, particularly among newer, younger investors. This trend aligns with France's strategic push towards becoming a frontrunner in digital innovation and economic transformation.
---